AJS Berline wins Al Shaqab Racing
Purebred Arabian Cup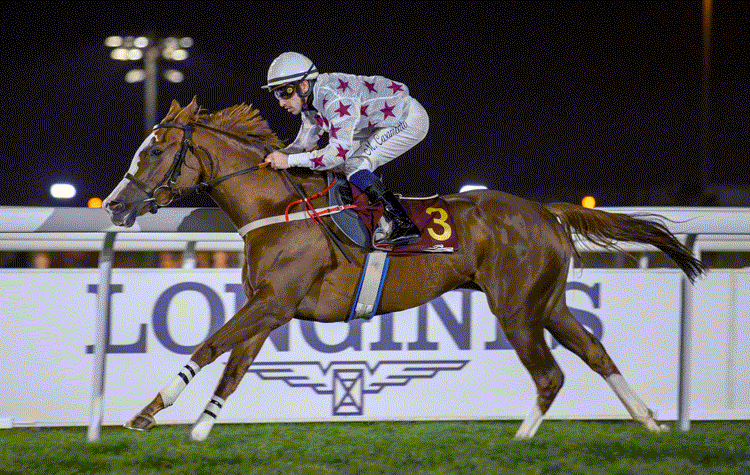 AJS Berline ridden by Marco Casamento
Al Jeryan Stud's AJS Berline (AF AlBahar x Dormaline) went one better than her last outing to land her second victory of the term with ease on January 3. In the Al Shaqab Racing Purebred Arabian Cup – 4 Year Olds Only (Far Bend), the Hadi Al Ramzani schooled filly had Marco Casamento for company and the duo repeated a C&D result from her season opener back in November. In the process, the chestnut filly held off a duo saddled by Alban Elie De Mieulle for a two and a half-length victory at the post. Umm Qarn's Muqla (Tabarak x Sarahmina) was ridden to runner up spot by Ronan Thomas while Noora Racing Limited's Quepos (Al Tair x Bonnett) was third under Soufiane Saadi.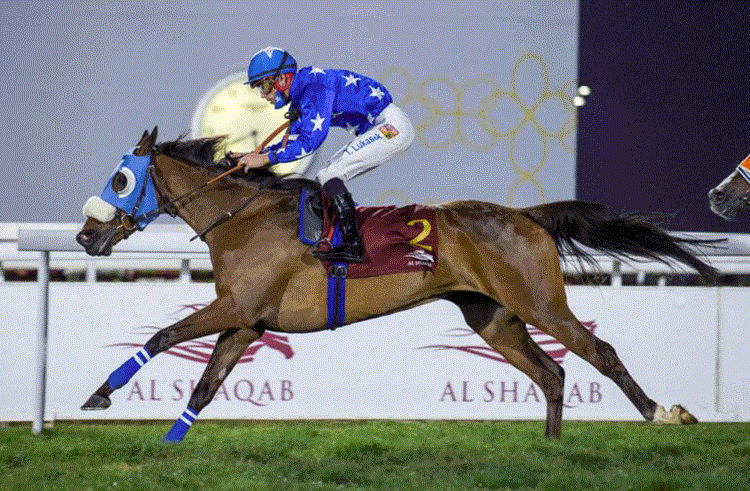 Jamaiel ridden by Thomas Lukasek
WATCH THE RACE
H.H. Sheikh Mohammed Bin Khalifa Al Thani's Jamaiel (Dahess x Amandine De Ghazal) completed a double after following up her maiden victory last month with a handicap win on Wednesday. Like all her previous outings in Doha, Tomas Lukasek was in the saddle for the Julian Colin Smart trained 4yo, and the filly impressed with a fine run despite a big step up in distance to 2100 in the Purebred Arabian Handicap (Far Bend) (80 & below). She won by one and a half lengths.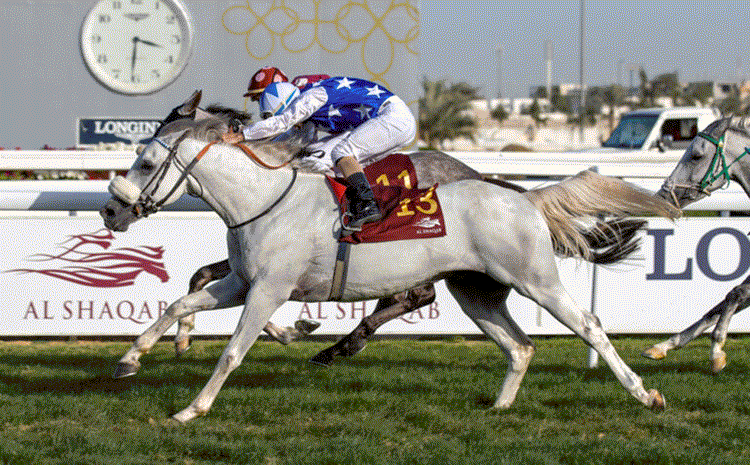 Zaman ridden by François Herholdt
Al Shahania Stud's Zaman (Aziz ASF x Mansourah ASF) had shown promise his first two outings, finishing third over the two milers at Al Rayyan Park. On Wednesday, with François Herholdt in the saddle for the third straight time, the Julian Colin Smart saddled colt stepped up in distance handsomely, landing the Local Purebred Arabian Maiden Plate (Far Bend) (4-6yo) in a thrilling finish. A determined run on the straight saw the 4yo edge out Ronan Thomas ridden Black Pearl by a head for an exciting win in the 2000m run.
Source: Qatar Racing & Equestrian Club. Photos: Juhaim/QREC