Apollo del Sol wins the Stanisław Sałagaj Memorial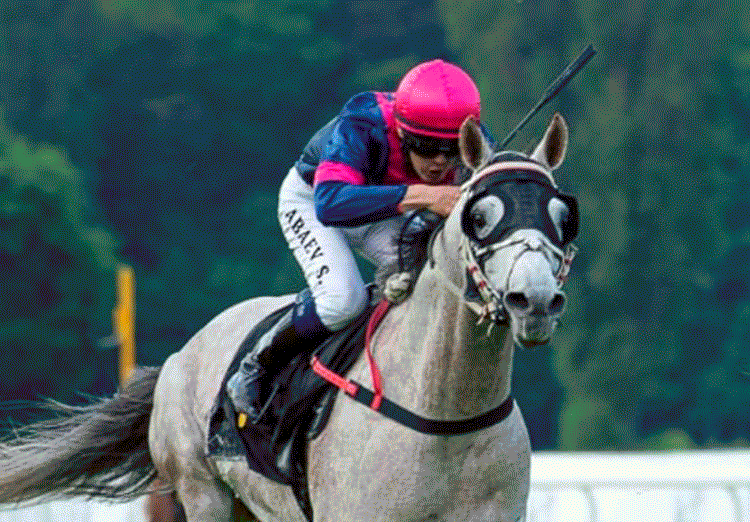 Apollo del Sol winning the Memorial of Stanisław Sałagaj,
photo by Tor Wyścigów Konnych Służewiec
WATCH THE RACE
The second consecutive victory this season was achieved by the French four-year-old Apollo Del Sol (Al Mamun Monlau – Alloa Del Sol by Darweesh), trained in Wrocław by Justyna Domańska.
First, on May 5th, he became the winner of the first race in a series of four races sponsored by Polska AKF called Al Khalediah Racing Festival 2021, and exactly a month later he triumphed in the Stanisław Sałagaj Memorial (1st group, 2000 m), who was first a great rider, and then an even better trainer who won the title of Trainer of the Year six times.
The rivalry was very decent. Three horses advanced on the straight, the already mentioned Apollo Del Sol and Hosco de Bozouls (Maquet de Pascade – Jokmee de Bozouls by Jormane de Rouaisse) and the Polish Celebryk (Ontario HF – Cernike by Madaras Kossack) and fought for victory.
The lengths at the wire were small. Apollo beat Hosco by a neck, which in turn overtook Celebryk by a nose. Hazim Al Khalediah, fourth on the finish line, lost 18 lengths to the aforementioned three. The time of the race on the 3.7 soft track was very good: 2'18.7 "(34.4-34.4-34.6-35.3). Apollo Del Sol is owned by Firma Handlowa "Paula" P. Szczucka.
The very good disposition of Celebryk, trained by Paweł Talarek, makes him the second, next to Alsahr (he was fourth in the Tiwaiq Derby), favorite for the Derby 2021, which will be held on the 25th of July.