Arabian Horseracing Tools
One World – One Race Calendar
Local tradition and high-end technology in your pocket or on your desktop! Be involved in worldwide Purebred Arabian (PA) horseracing with some fingertips or mouse-clicks. Be up to date with https://arabian.horseracing.tools on any device.
One solution for worldwide PA information
For you we integrate and analyze worldwide racing and breeding data (currently 27 countries). Do not waste time by looking up different tools with all their local terms, different languages, currencies, and units. We do this highly complex task for you.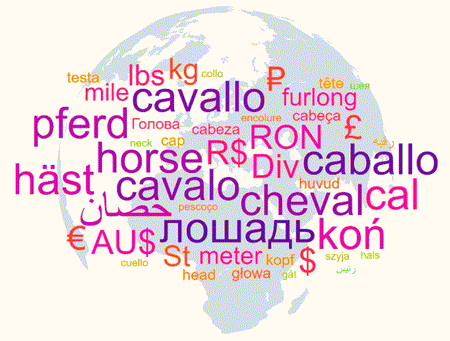 Our unique, internal information and data analysis platform enables us to provide services like the free race calendar and to generate individualized reports with statistic & analysis for breeders, owners, and trainers. The screenshots of our internal platform below provide a partial insight into the race career, the breeding with analyzed siblings and pedigree information for a given horse.
Our data coverage in 2015 was about 89 races. End of 2020 our platform covered 6 continents, 27 countries, with over all 5,111 PA races, 7,650 active horses, 1,819 jockeys, 2,596 owners, 1,195 sires, 4,165 dams, 1,439 trainers.
How to be up to date with https://arabian.horseracing.tools
With only five clicks you will get an overview of races and find detailed information about a horse. How to find race cards with horse analysis and results on our free web-app race calendar: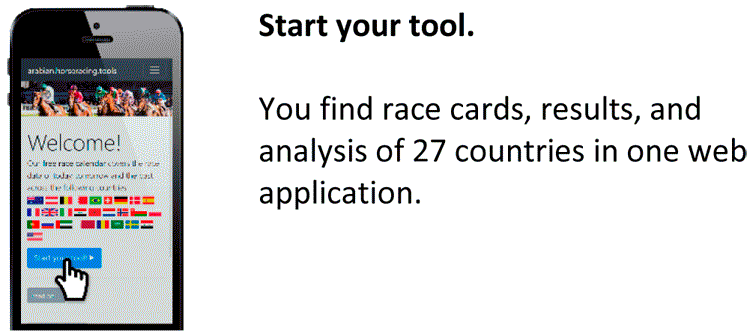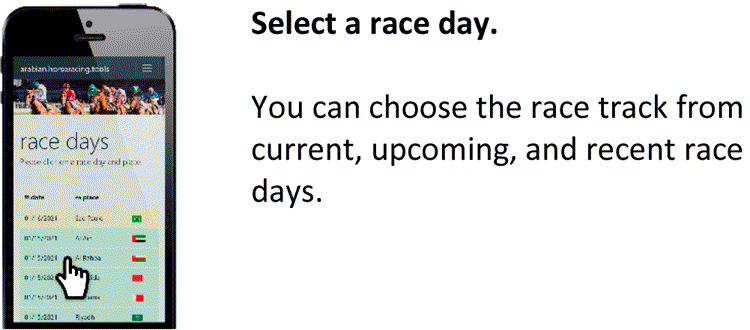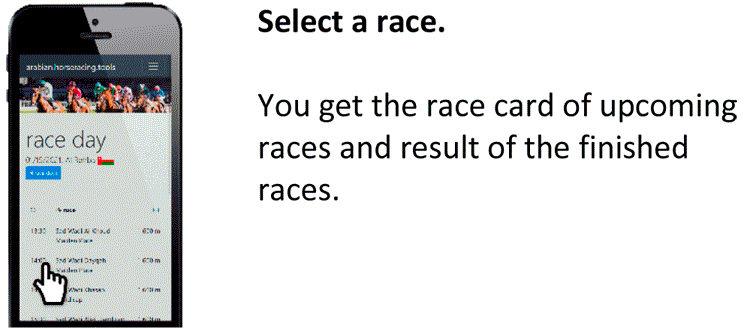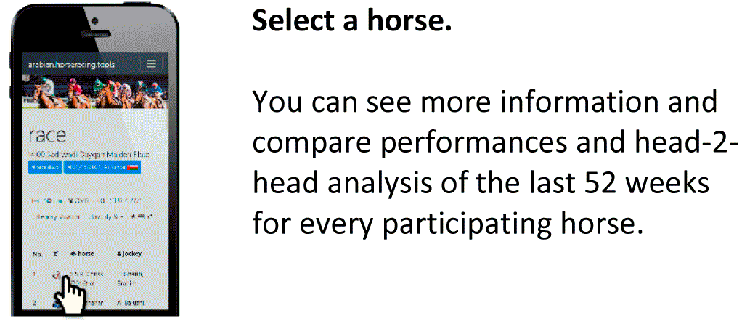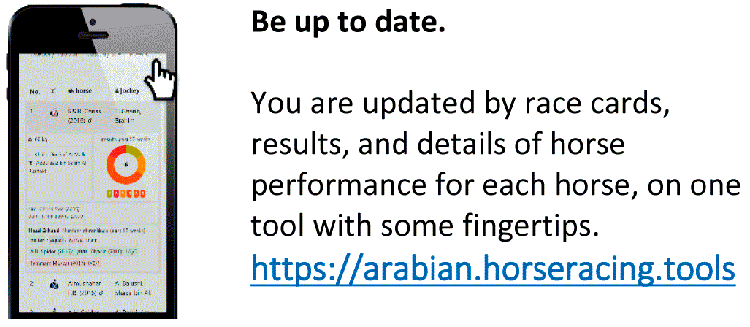 How to support current and further services?