Bayareq wins the Sambor Stakes (Category A International Race) in Poland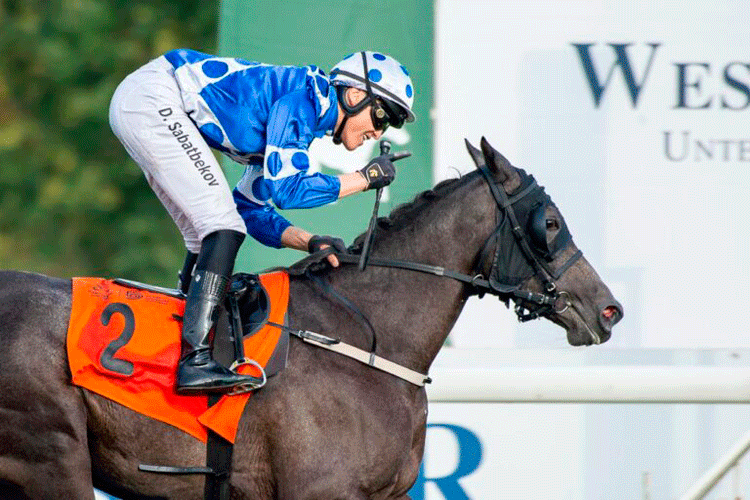 Bayareq ridden by Dastan Sabatbekov
Adding yet another success to his impressive statistics this season, the three-year-old Arabian Bayareq (Madj Al Arab x Wahash) carried the colours of his owner Osama Omer El Dafea to an easy success in the Sambor Stakes (Category A International Race) at Stuzewiec Racecourse (Poland) on Saturday, October 2nd.
Stepped up an extra 200m from her course win in September, Bayareq took the 2,200m contest with extreme ease for trainer Macie Kacpyzyk. Ridden by his regular jockey Dastan Sabatbekov , Bayareq notched up a third consecutive success at the track. Making light work of her two rivals, Bayareq finished a hard held ten lengths clear of El Nazir (Von) in second, while Indurain De Faust (No Risk Al Maury) finished a further half a length back in third.
Bred by Amjad Al Jumaliy, Bayareq is by the Umm Qarn Purebred Arabian stallion and 5-time Gr.1 PA winner Majd Al Arab (Amer), who stands at Haras du Grand Courgeon in France. Bayareq is out of Wahash, a daughter of the top racehorse and prolific stallion Djendel (Manganate).
Source: Hanna Zalewska