Bernardo Pinheiro and Izadi Star easily win the Arabian Triple Crown in Abu Dhabi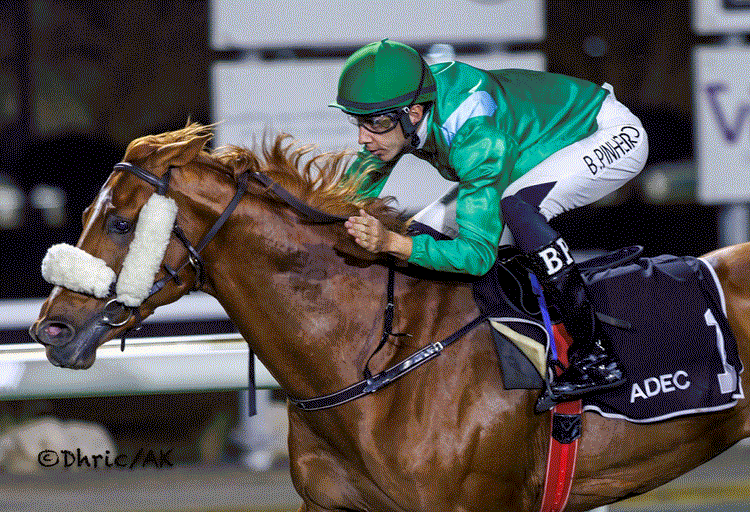 Izadi Star ridden by Bernardo Pinheiro
Thu, 31/03/2022 - Abu Dhabi staged their final and the penultimate fixture of the UAE season on Thursday, highlighted by the 2400m Group 3 Arabian Triple Crown R3, won easily by Izadi Star (Azadi (FR) x Guest Del Falot (ES) by Djorman (FR)), he and Bernardo Pinheiro adding this big race prize to their 2200m second round victory just over a fortnight ago.
The third and final round of the series for 4yos, the stamina test clearly played into the hands of the colt prepared by Helal Alalawi in the ownership of The National Stables from which he trains in Al Ain.
Settled almost last among the ten runners, Pinheiro eased his mount into contention on the home turn and, once they committed for home with about 300m remaining, they were never going to be denied.
Alalawi's colt had arrived in the UAE, after just three starts, as a maiden so has certainly taken his racing career to a new level.
Pinheiro said: "He is just a super, lovely horse and I was confident before the race and then again throughout the race. He was good last time but has improved a lot since and is a pleasure to ride as a jockey because he just does what you want. He is a really nice horse and one to look forward to next season."
Source: Emirates Racing Authority