Chaval de Ghazal registered a fantastic race at the Umm Al Houl Cup day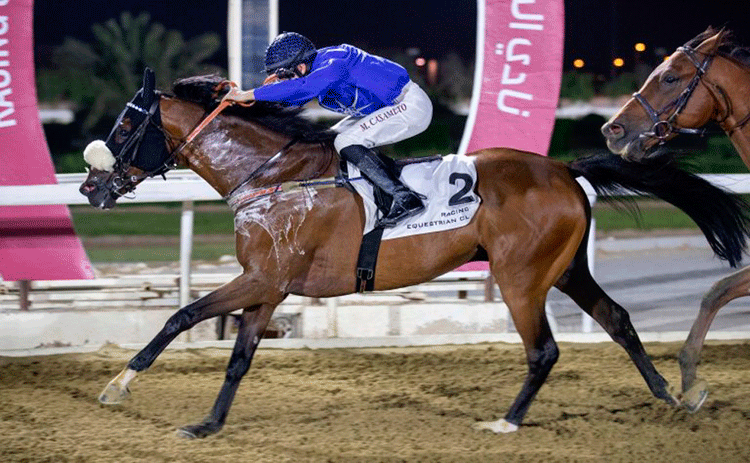 Mohammed Bin Fahad Al Attiya's CHAVAL DE GHAZAL (Munjiz x Chamade De Ghazal) registered a fantastic first career win topping the PUREBRED ARABIAN CLAIMING RACE (4 Year Olds & Older) in a thrilling finish on Wednesday, November 4. In the 1800m run, Marco Casamento had Mohammed Gassim Ghazali trained horse set the pace up front early on. As the proceedings headed to the business end of the race, the 5yo had Eduardo Pedroza ridden Anees breathing down his neck. Chaval De Ghazal dipped into his reserves to surge forward in the final few metres to win by three quarters of a length. The bay horse was claimed by trainer Mohammed Khaled Elahmed for QAR 60,000.
Umm Qarn's SEALINE (Amer x Jaljalah) went one better than his last two outings to lead a one-two for trainer Alban Elie Marie De Mieulle in the LOCAL PUREBRED ARABIAN CONDITIONS sprint on Wednesday. In the six furlong sprint, Ronan Thomas was astride the 6yo as he showed some impressive turn of foot on the home straight to surge forward and takes a thrilling victory. Soufiane Saadi helmed Barra to a close second by a quarter of a length. The win in his season opener was sixth of Sealine's career.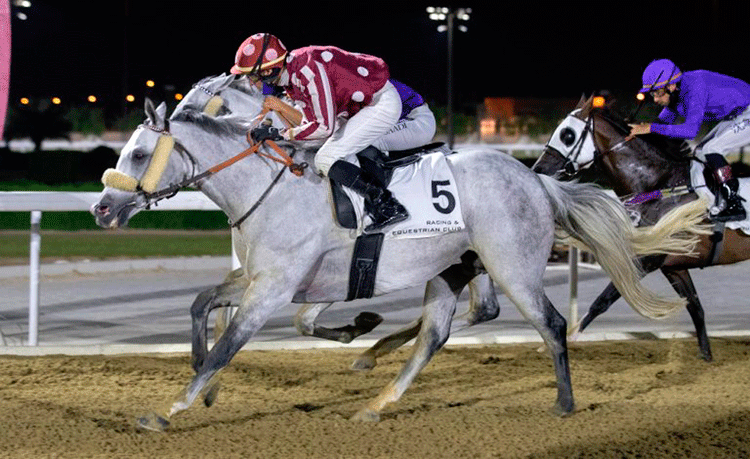 Sealine ridden by Ronan Tomas
There was no stopping Ahmed Hassan Al Malki Al Jehani's WINNE TAOUY (Dahess x Win Taouy) as Qatari jockey Rashid Ali Al Marri guided the 5yo to his second career win on Wednesday. In the PUREBRED ARABIAN NOVICE PLATE, the Hamad Ahmed Al Malki Al Jehani trained horse bided his time taking full advantage of a gap between the leaders on the home straight to surge forward and pull away for a dominant victory with six lengths and a quarter to spare. The bay horse won for the first time in Qatar.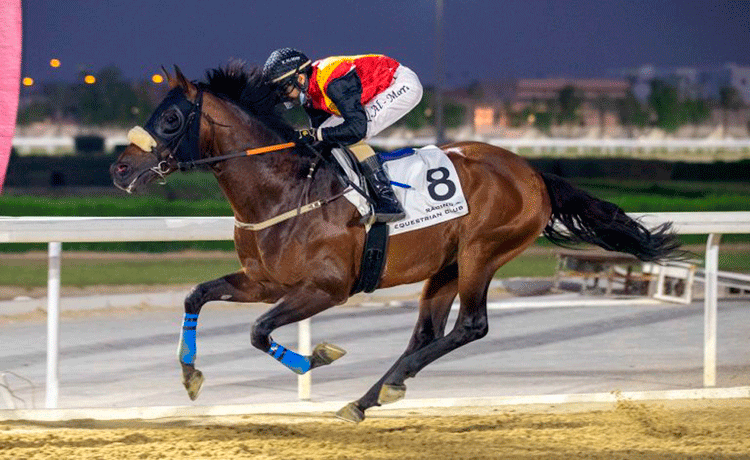 Winne Taouy ridden by Rashid Ali Al Marri
H.H. Sheikh Mohammed Bin Khalifa Al Thani's KHATAFAYNEE (AF AlBahar x Fifth) made a scintillating start to his time in Qatar winning the opening event of the eight race card. Saddled by Julian Colin Smart in the PUREBRED ARABIAN MAIDEN PLATE, the 4yo that had finished down the field in his sole start in France in August made a wide start to the 1900m run from Gate 9. Tomas Lukasek kept the grey colt within striking distance of the leaders, before steadily taking the advantage on the home straight and winning by four lengths and three quarters.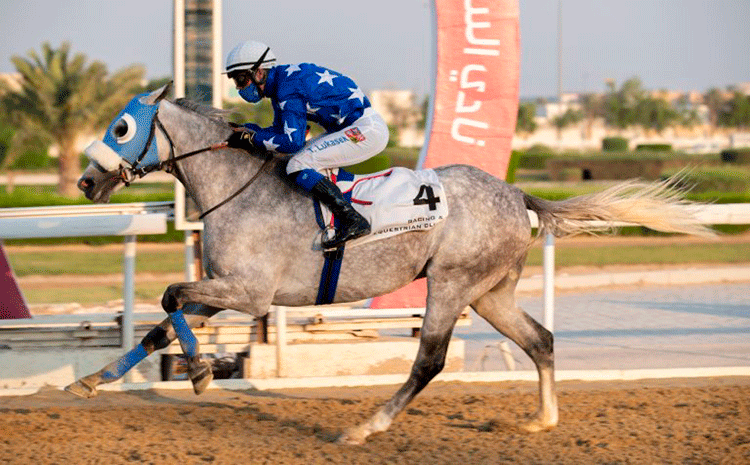 Khatafaynee ridden by Tomas Lukasek
Source: Qatar Racing & Equestrian Club. Photos: QREC/Juhaim