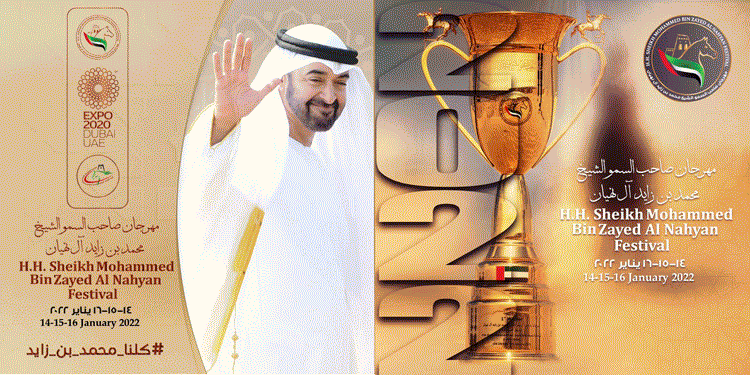 Double for Al Jahoori, but ladies dominate podium spots at Sheikh Mohammed Bin Zayed Festival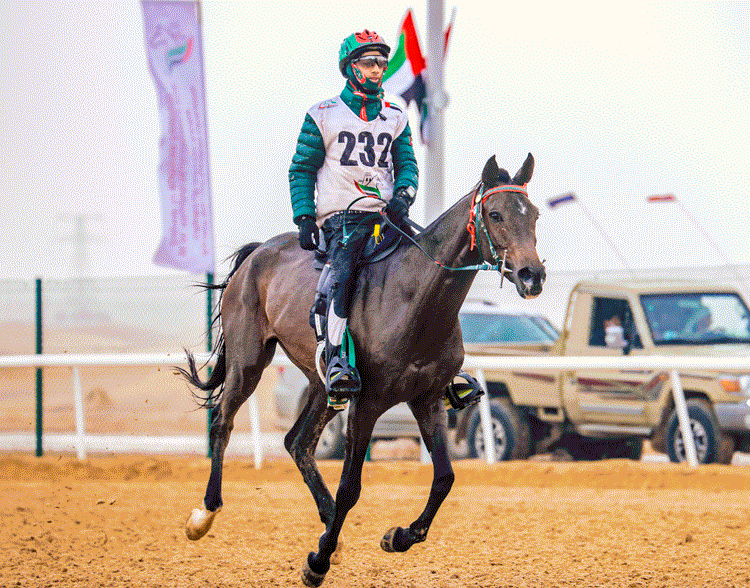 Abdulla Ali Khalfan Al Jahoori riding CHA Elipse
Women made quite the impact during the HH Sheikh Mohammed bin Zayed Al Nahyan Endurance Festival at Al Wathba, Abu Dhabi, last week, with two of the three podium spots in the showpiece event and the Private Owners competition scalped up by female riders.
But Abdulla Ali Al Jahoori took most of the plaudits during the three days of competition at Emirates International Endurance Village, January 14-15-16, with victory in both aforementioned events. A third ride reserved for women was also part of the competition schedule and produced another Emirati champion in the form of Layla Abdulaziz Al Redha riding EO Raghd. But noteworthy among it all is the quality of riding among women participants, who finished second and third on the podium in the Private Owners and CEN 120km feature event.

Layla Abdulaziz Al Redha riding EO Raghd - Ladies Race
Al Jahoori was dominant during the course of both rides and the only blemish on his record was him dropping down the rung once in the feature event when he contested the final loop of the CEN 120km event from fourth. It was just a minor blip and Al Jahoori eventually went on to win the event by ten seconds on the back of Cha Eclipse after clocking four hours nine minutes and 31 seconds.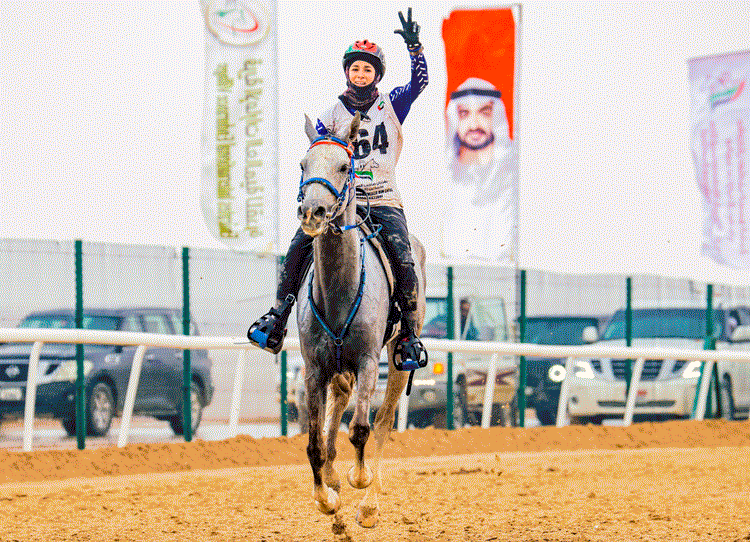 Asma Mohammed Mothanna riding Fekir Du Lebous
Female riders Asma Mohammed Mothanna (Iran) and Masa Adnan Tonbakji (Syria) placed second and third on Seeh Al Salam Endurance Stables' Fekir Du Lebous and Al Wathba Stables' RO Shy Moon in 4:09:41 and 4:10:40 respectively. Al Jahoori continued in much the same form in the main event on Sunday like he did en route to his success in the Private Owners competition on Saturday.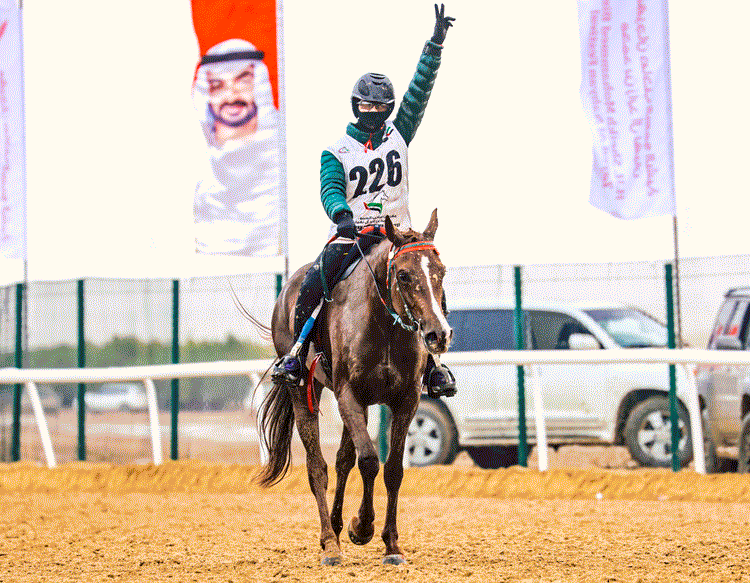 Masa Adnan Tonbakji riding RO Shy Moon
He dominated the first two loops, but in a calculated bid to save his 9yo partner for the breezy final 20km loop, he reduced the pace over the third loop and temporarily handed over the summit to fellow Emirati Eissa Radhawan Al Ghailani, who rode Cochise Arwest for Al Maghaweer Stables.
The winner was 19s behind the lead going into what can be considered the home stretch in this form of the sport, but with plenty of gas left in Cha Eclipse's tank, he could put pedal to the metal and breezed his way to the top well in time.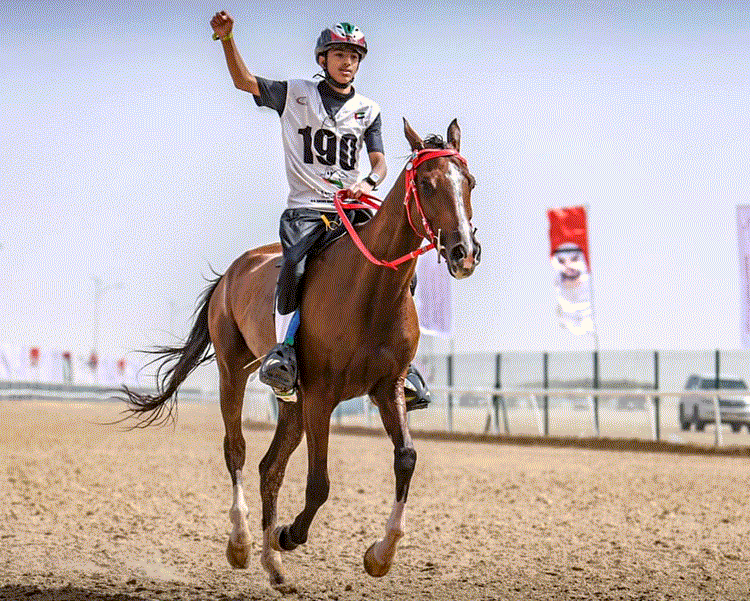 Abdulla Ali Khalfan Al Jahoori riding CHA Shaham - Private Stables
Mothanna deserves immense credit for the way she guided Fekir Du Lebous and finished second. After starting the day in 47th, she moved up to 33rd at the halfway stage of the four-phase ride. She made massive progress during the third loop, competing the final phase from sixth.
Tonbakji had it slightly easier as she started from 14th and rose consistently up the leaderboard reaching fifth and then holding on to third over the last two phases. While Al Jahoori did have a bit of work cut out in the showpiece, he went gate to post in the Private Owners competition which was held over 100km.
Riding Al Hazim 4 Stables' Cha Shaham, he averaged a speed of 29.13kph and won with a time of 3:25:55, a good 48s clear of Tonbakji who clocked 3:26:43 partnering L C Amur representing Enjaz 2. Poland's Kamila Anita Kart completed the podium as she pushed Tonbakji hard until the finish but fell short by four seconds and was timed at 3:26:47 on Mas Endurance Stables' Ursini.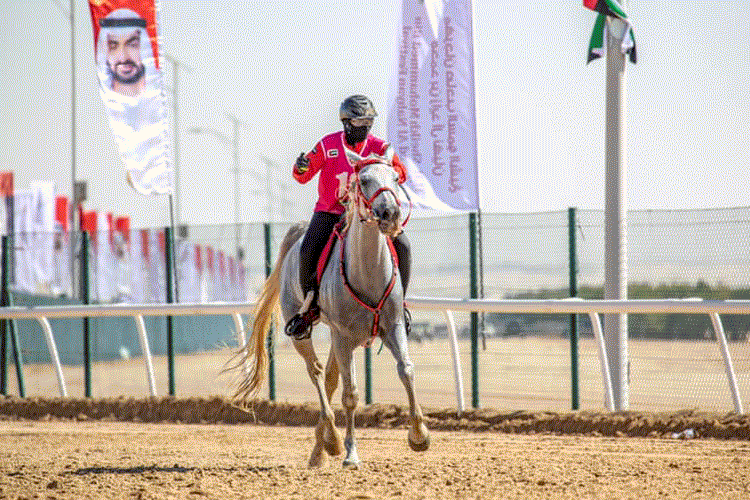 Sheikha Maryam bint Omer Al Qasimi riding Chetak Du Cormier - Ladies Race
The Ladies ride was keenly contested with the lead changing hands over the first two phases before the UAE's Layla Abdulaziz Al Redha took over after the third phase and held on to win comfortably partnering Al Wathba Stables' EO Radhg with a time of 3:22:55.
The pair started the day in sixth behind Hour Abdelrahman Al Hammadi, who was eliminated at the checkup gate following her completing the second loop after her mount, Al Bawadi Stables' Divine De Traclin returned with an irregular gait.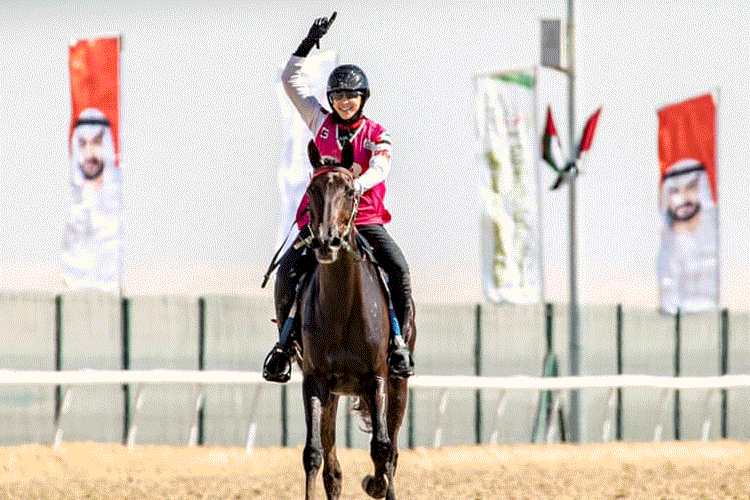 Masa Adnan Tonbakji riding Cashmir Essalem - Ladies Race
That opened the door for Al Maghaweer Stables' Afnan Ibrahim to take over on Baraka Elegido. She failed to handle the pressure at the top and ceded the advantage to Al Redha, who had dropped from sixth to 11th over the first two loops, but now suddenly found herself at the helm.
Al Redha just had to ensure her mount came home strong and was passed fit and she did much more than that as she finished a very comfortable 2:18s ahead of her second placed Emirati counterpart Sheikha Maryam bint Omer Al Qasimi, who finished on the back of MRM Stables' Chetak Du Cormer in 3:25:13. Tonbakji was once again in the podium photo as she took third riding Cashmir Essalem for Al Wathba 1 and finished with a time of 3:26:39.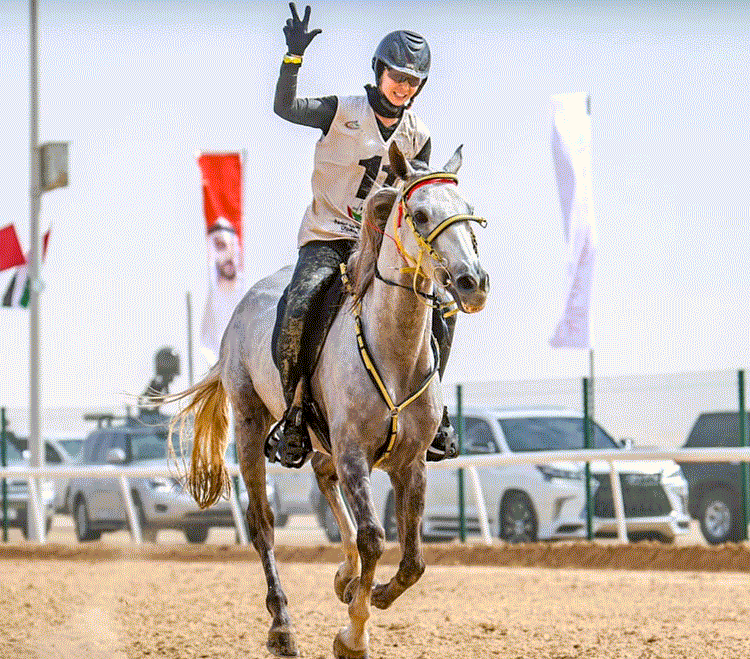 Kamila Kart riding Ursini - Private Stables
Source: https://www.aladiyat.ae/. Photos: eiev.photos