Ebraz, Barra and AJS Al Moheeb winners of
28th race meet Al Areeq & Khor Al Adaid Cup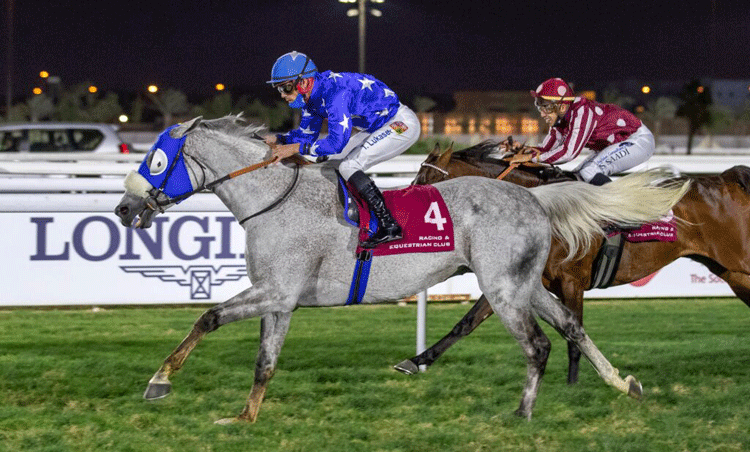 Ebraz ridden by Soufiane Saadi
H.H. Sheikh Mohammed Bin Khalifa Al Thani's Ebraz (Amer x Massamarie) started the Purebred Arabian Conditions on Thursday as the favourite and he stayed true to the status with a fine win in the 1850m race. Helmed by Tomas Lukasek for trainer Julian Colin Smart, the 8yo chased the leader Jabalah, ridden by Soufiane Saadi, down on the home straight, taking the advantage a 100m out to win for the second time in Qatar this season.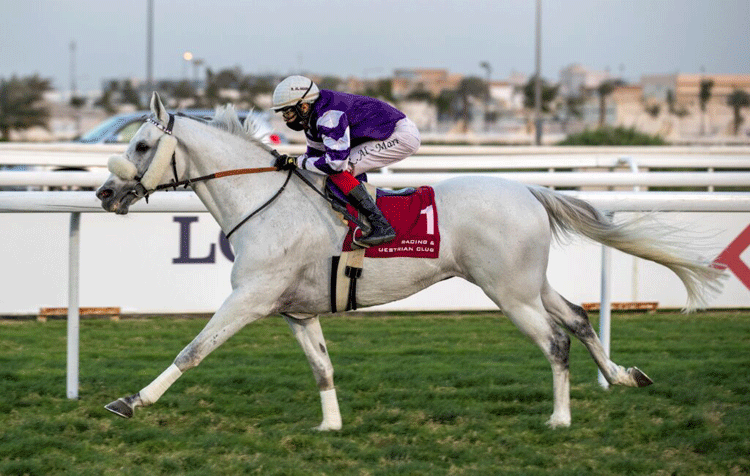 Barra ridden by Rashid Ali Al Marri
Patrice Alexander Nicolet's Barra (Munjiz x Daniah) had not finished outside the frame this season so far, including a conditions victory over seven furlongs last month. In the the Local Purebred Arabian Conditions, the Alban Elie De Mieulle trained 8yo was partnered by Rashid Ali Al Marri for the first time and two put up a fantastic show as they bagged the six furlogn sprint with five lengths and three quarters to spare. It was Barra's sixth career win.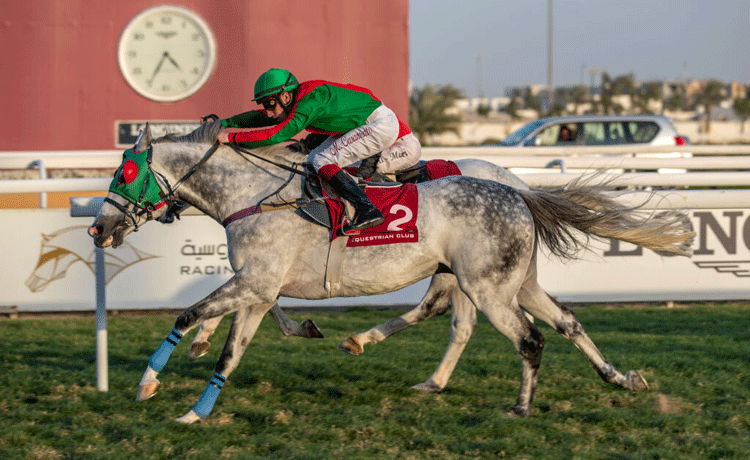 AJS Al Moheeb ridden by Marco Casamento
Mohammed Bin Ahmed Bin Mohammed Al Attiya's AJS Al Moheeb (Amer x Gabie De Carrere) had a bunch of promising results last few outings but a trip to the winner's circle had been elusive since December 2019 and that changed on Thursday. The Gassim Ghazali trained gelding won the Local Purebred Arabian Handicap (85 & below) in a thrilling finish, as Casamento rode his second straight winner of the day. The 8yo edged out Rashid Ali Al Marri ridden Shaweesh by a head at the post for his fourth career win.
Source: Qatar Racing & Equestrian Club. Photos: Juhaim/QREC