Equario, the Wathba Stallion Cup winner in Ploiesti, Romania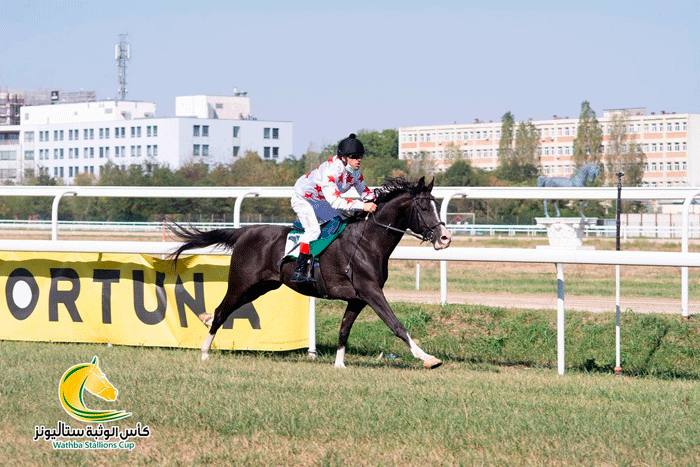 Equario kidnapped the title of the Al Wathba Stallions Cup race at the Ploiesti Hippodrome, Romanian Racecourse which was held on September 13, as part of the activities of the 12th edition of the HH Sheikh Mansoor Festival.
The holding of the festival race comes in implementation of the directives of HH Sheikh Mansour bin Zayed Al Nahyan, Deputy Prime Minister and Minister of Presidential Affairs. Seven 4yo and more horses competed in the 1,800 meter race in turf.
The horse Equario (Pedagog x Equaria) by its owner Alexandru Ivan, under the supervision of C. Lucian and under the leadership of Sandu Octavian, named it in the records of the champions of the Wathba Stallion Cup, when it surpassed the Walala led by Luigi Toporan, trained by Guillaume Fillet for her owner Kinda-Maria Fillet.

The victory of the Polish-born horse came against an elite of Romanian horses and one horse representing Belgium, and managed to cover the race distance of 1,800 meters in a time of 2:17:00 minutes, while Uthifa came in third place, ridden by Szabolcs Bology for the trainer and owner Viorei Dabija.
Text: Cidinha Franzão / Photos: Ploiesti Hippodrome