Forgehill Chico and Gandalf de Pompadour champions in Capannelle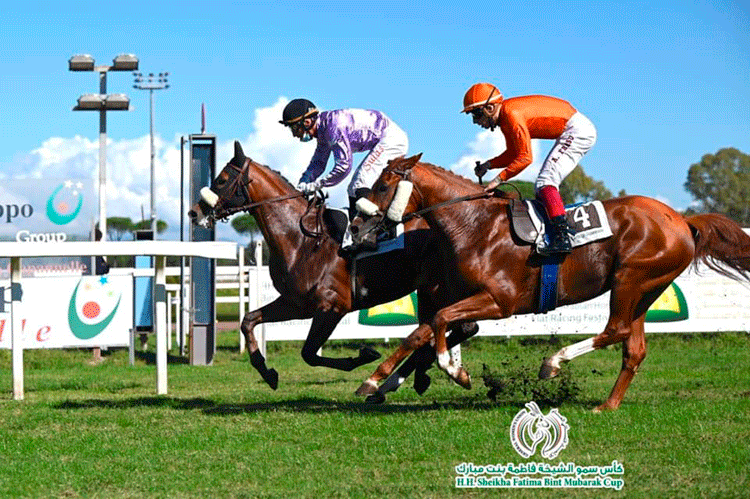 Salvatore Sulas and Forgehill Chico
The Le Capannelle racecourse saw two races reserved for Purebred Arabian horses on Sunday 18 October, both sponsored by the HH Sheikh Mansoor Festival in Abu Dhabi. All the horses that participated in these races are ANICA (Associazione Nazionale Italiana Cavallo Arabo) horses.
In the first of the two, the Sheikha Fatima Bint Mubarak Cup, on the third attempt the qualification of maiden Forgehill Chico (Hilal Al Zaman x Change of Scent) of our English partner Valerie Anne Bunting it was very successful. In second place the former Italian Champion ANICA Amour (Filindeu x Tadasuni), bred by the partner Salvatorica Tillorica and belonging to the partner Massimiliano Narduzzi.
In third place Zoe di Gallura (Ulumu x Elttra de Nulvi), homebred of the partner Giovanna Picconi. At the finish line Zoe di Gallura was second but was outdistanced in third place for having damaged Amour in the final stages of the race. Amour and Zoe di Gallura were born and bred in Italy.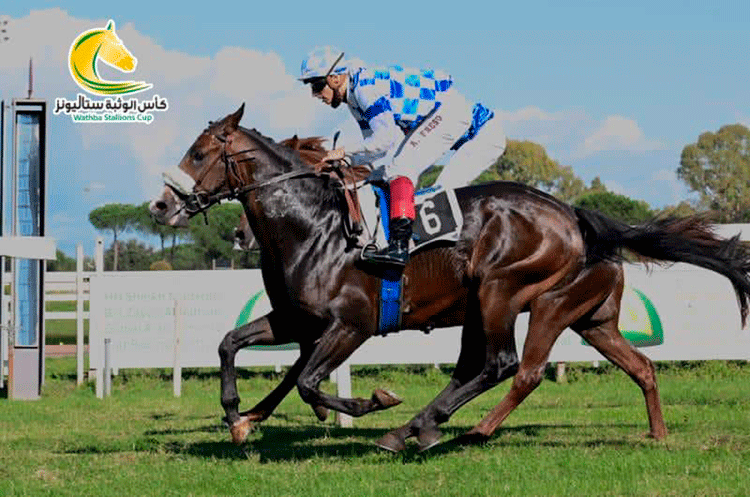 Antonio Fresu and Gandalf de Pompadour
In the Wathba Stallions Cup the unbeaten Gandalf de Pompadour (Hilal Al Zaman x Ghaidaa) was put to the test but managed to win the third race out of three, to the delight of our Iraqi partner Mohammad Al Nujaifi.
The courageous Baudelaire CPS (Filindeu x Medea) of the partner Massimiliano Narduzzi (bred by the partner Sebastiana Maria Cau) tried to the end. In third place the mare Bellagioia (Filindeu x Missambra) bred by our partner Antonio Conti who had just returned from the victory in the Derby del Purosangue Arabo di Chilivani.
Source: ANICA – Associazione Nazionale Italiana Cavallo Arabo