HH Shaikh Nasser leads Children's Race of Khalid Bin Hamad Endurance Festival

HH Shaikh Nasser bin Hamad Al Khalifa, Representative of HM the King for Humanitarian Works and Youth Affairs and Honorary President of Bahrain Royal Equestrian and Endurance Federation (BREEEF) has led along with Their Highnesses his children the Children's race which took place as part of the Endurance Festival of HH Shaikh Khalid bin Hamad Al Khalifa, First Deputy President of the Supreme Council for Youth and Sports, President of the General Sports Authority and President of the Bahrain Olympic Committee. Present in the event was HH Shaikh Isa bin Abdullah Al Khalifa, President of BREEF. Organised by BREEF, the Festival commenced on January 6, 2022 and will conclude on January 8.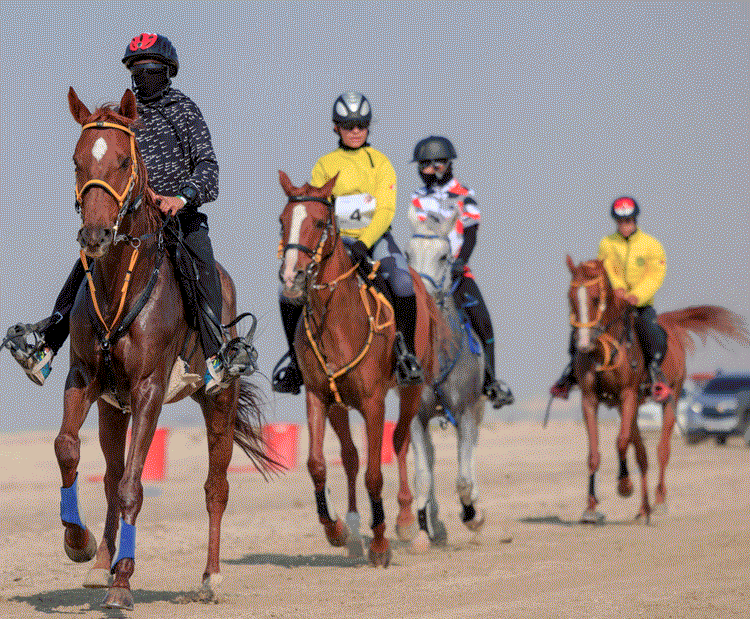 HH Shaikh Nasser had actively directed his children during the race which covered 40km, including HH Shaikha Sheema bint Nasser Al Khalifa, HH Shaikh Hamad bin Nasser Al Khalifa and HH Shaikh Mohammed bin Nasser Al Khalifa. HH Shaikh Hamdan bin Nasser Al Khalifa was present in the race.
"The constant support of HM the King and His Majesty's follow-up underscore His Majesty's keenness to support all Bahraini jockeys and fuel our motivation to follow His Majesty's steps in encouraging and promoting them to be involved in equestrian sports and endurance sport in particular," HH Shaikh Nasser said.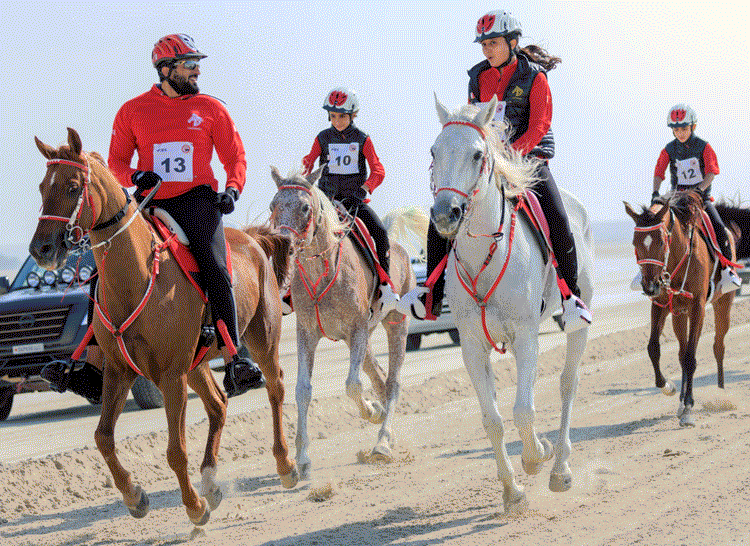 "It was my dream to participate in a race with my children, and this has become a reality because this race was a qualifier, contrary to the past ones which were only to prepare them. I was keen to direct them and get them ready for competition and to accept a loss. We want to follow this path which we moved on thanks to the interest and support of HM the King. I am happy to see the children working hard to achieve the desired goals. Many gains have been accomplished through holding this contest, including instilling confidence among our children and giving them much-needed experiences," His Highness further added.
The event took place in two stages. It concluded with His Highness honoring Their Highnesses his children along with the other participants.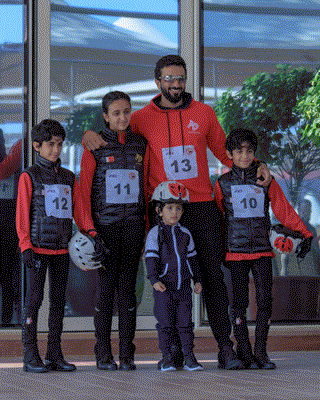 Source: HH Sh Nasser Media Office