Hattal, the big winner in Toulouse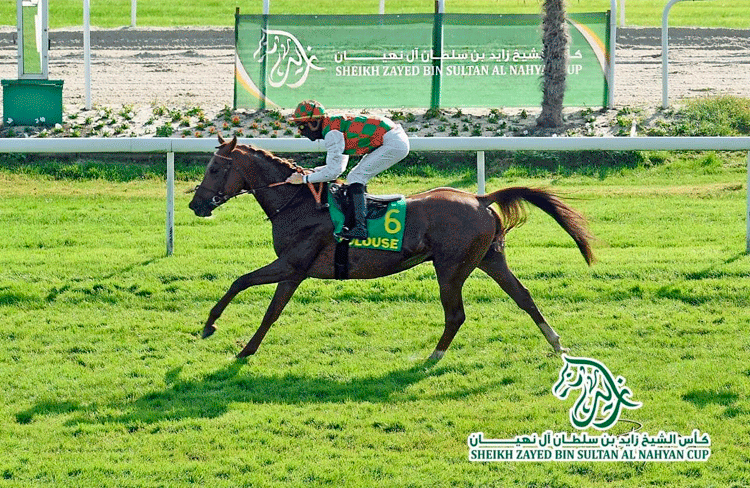 Hattal was the of the French Arabian Breeders' Challenge Classic – HH Sheikh Zayed Bin Sultan Al Nahyan Cup (Gr1 PA), that was held on October 24 at Hippodrome de Toulouse.
This treble constitutes a remarkable achievement for a 4-year-old. Hattal (Mahabb x Mizzna by Akbar) was still travelling very strongly on hitting the straight despite the fact that he had also raced quite freely. After a brief struggle, he took the measure of the front-running Nalink (Amer x Nalika by Dormane), although the latter managed to keep second at the main expense of his stablemate Snan (Al Mamun Monlau x Nevada de Cardonne by Tornado de Syrah).
Bred and owned by Yas Horse Racing Management, belonging to HH Sheikh Mansoor Bin Zayed Al Nahyan, Hattal is trained by Xavier Thomas-Demeaulte and was ridden by Ioritz Mendizabal.
Ioritz Mendizabal said of the Yas Horse Racing Management runner: "He travelled like a winner throughout. He won with something in hand. I had doubts about the trip but his trainer was right on this score. He gave a very good account of himself over the 2,200m (11f) trip."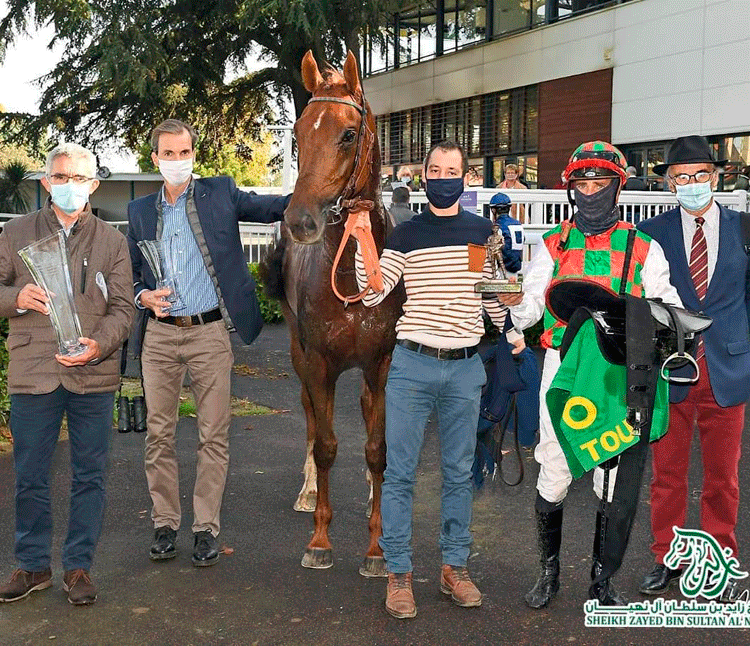 Trainer Thomas Fourcy took second place with Nalink (ridden by Julien Auge, owned by HH Sheikh Saad Al Mukhani Bahwan and bred by Mme M.C. Biaudis), third place with Snan (ridden by Jerome Cabre, owned and bred by Al Shaqab Racing) and fourth place with Zalej Al Cham (Azadi x Al Kahira by Akbar) ridden by Jean-Bernard Eyquem, owned by Al Shaqab Racing and bred by H. Mousli and Mme N. Mousalli.
Hattal hails from the yard of Xavier Thomas-Demeaulte and he's probably the only trainer to have trained PA horses and English thoroughbreds to achieve podium finishes at Gr1 level in 2020. As he also conditions the Darley Prix Jean Romanet (Gr1) second Ambition (Dubawi).
Given that the yard is home to Hayyan (Munjiz) and Hattal, it should ensure that the colours of HH Sheikh Mansour Bin Zayed Al Nahyan are very competitive in the top PA races next year.
Source: JDG Arabians and Cidinha Franzão. Photo: Hippodrome de Toulouse