Injaaz Stud's Lekhraib races to thrilling at
Al Huwaila Cup Day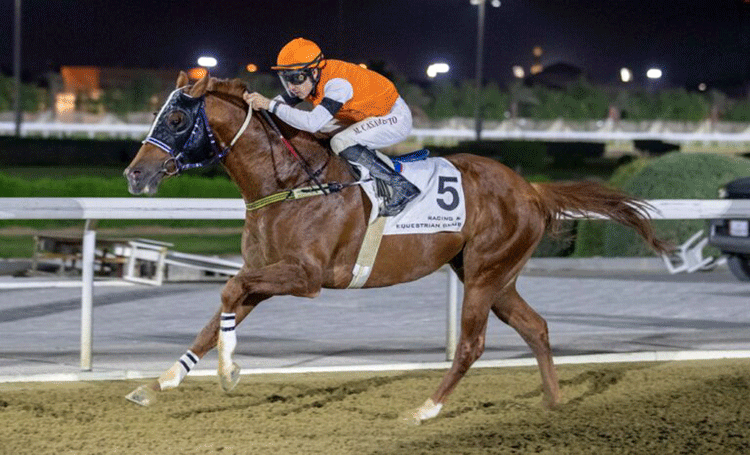 Lekhraib ridden by Marco Casamento
Lekhraib (AF AlBahar x Grace T) raced to his second straight victory for Injaaz Stud on Wednesday with the 6yo topping the penultimate race of the day. After landing Doha Cup two weeks ago over six furlongs under Marco Casamento, the Mohammed Gassim Ghazali saddled 6yo lined up for the Local Purebred Arabians sprint on Wednesday. Casamento was at the helm once again and the duo comfortably won by two and a half lengths in the 1100m run.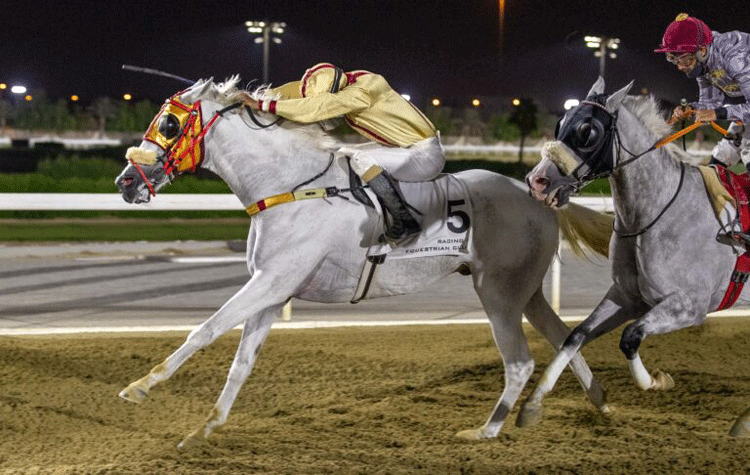 Haddaj Dukhan ridden by Ali Khalid Al Mosallam
Mansoor Mesfer Al Hajri's Haddaj Dukhan (Majd Al Arab x Gantra El Maraka) had shown promise when runner-up last month, before being well held earlier this month in a handicap on dirt. With Ali Khalid Al Mosallam in the saddle, the 8yo lined up closer to the rails in the Purebred Arabian Handicap (90 & below), and by the time the action reached the business end in the 1900m run, Haddaj Dukhan made his presence felt eventually edging out Faleh Bughanaim ridden Bsheer by half a length.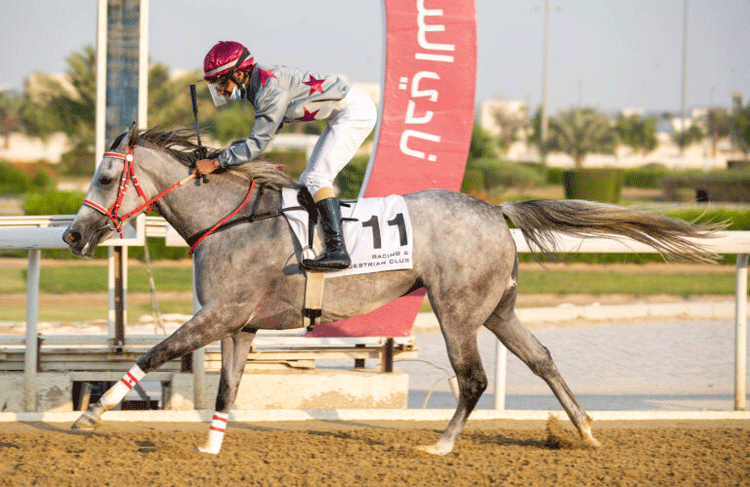 Lama ridden by Ali Khalid Al Mosallam
Abdulaziz Hamad Ateeq Al Marri's Lama (Hatteen x Ahazeej) had a forgettable outing after a 11 month gap last time round earlier this month. On Wednesday, however, the 4yo, despite a wide start from Gate 11 had little trouble topping the Local Purebred Arabians Novice Plate. The 1100m sprint saw the filly winning under Qatari rider Ali Khalid Al Mosallam with a length and three quarters to spare. It was the apprentice rider's fifth win this season.
Source: Qatar Racing & Equestrian Club. Photo: QREC-Juhaim