Jaazmah Athbah wins in thrilling race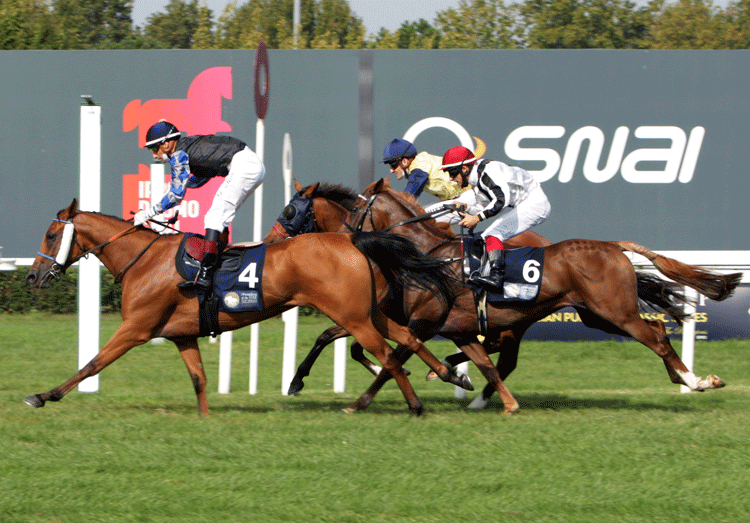 Mehdaaf Athbah (Amer x King Game) was expected to win the UAE President Cup (Group 2) at San Siro - Milan on Sunday 20 September and, instead, the gray was unable to go beyond fourth place.
The victory, however, also went to Athbah Racing Stable thanks to female Jaazmah Athbah (Jalnar Al Khalidiah x Keen Game), half-sister 3 years younger than the disappointing brother, ridden by Gerald Mosse.
Elisabeth Bernard's pupil beat Flying High (Dahess x A L'Ombre del Sol), very well conducted by Dennis Shiergen and trained by Kim Augenbroe, in the final which inside has reassembled the leader of the race Shadwan Al Khaledia (Nashwan Al Khalidiah x Quesche Du Paon), ridden by Antonio Fresu.
The first prize to the breeder was won by Valentino By Gonare (Gonare x Dancallia) bred from the partner ANICA Società Agricola Fratelli Deriu: a sixth place for him that counts as a victory.

Source: ANICA. Photo: Snaitch-Dena