Lekhraib shines with spectacular victory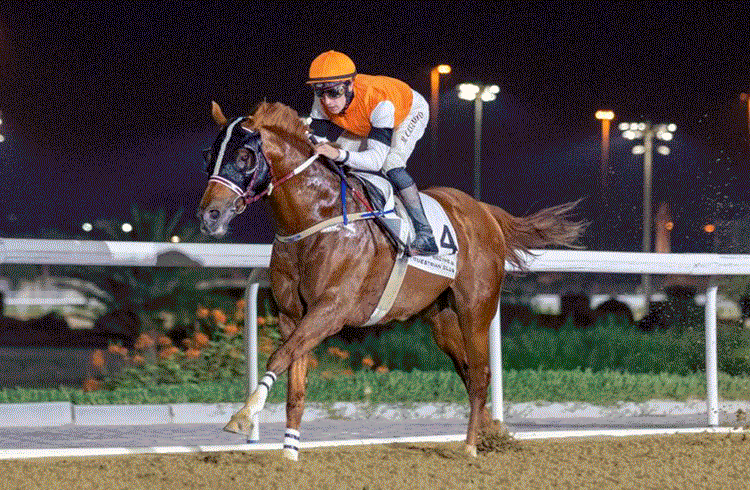 Lekhraib ridden by Marco Casamento
Injaaz Stud's Lekhraib (AF AlBahar x Grace T) stayed true to his favourite status when he improved his already impressive strike rate this season further, racing to his 8th win out of 12 outings in the Club Cup (The Late Saeed Bin Ahmed Al Kuwari) (Purebred Arabians) at Al Rayyan Park on Wednesday night, April 21. The Mohammed Ghazali schooled 7yo had Marco Casamento, who had ridden the chestnut to four wins earlier in the season, in saddle yet again, and the duo won the six furlong sprint feature with a scintillating seven and a half-length margin over their rivals. Mohammed Ali Yousef Al Sheeb's Kasser (AF Albahar x Wujdan) finished runner up for the second straight time under Alberto Sanna. Nayef Bin Saad Bin Sharida Al Kaabi's First Class (Dahess x Toppoftheclass), trained by Alban Elie De Mieulle, hit the frame for the fourth straight outing, with Soufiane Saadi guiding the 4yo to third place finish by a length.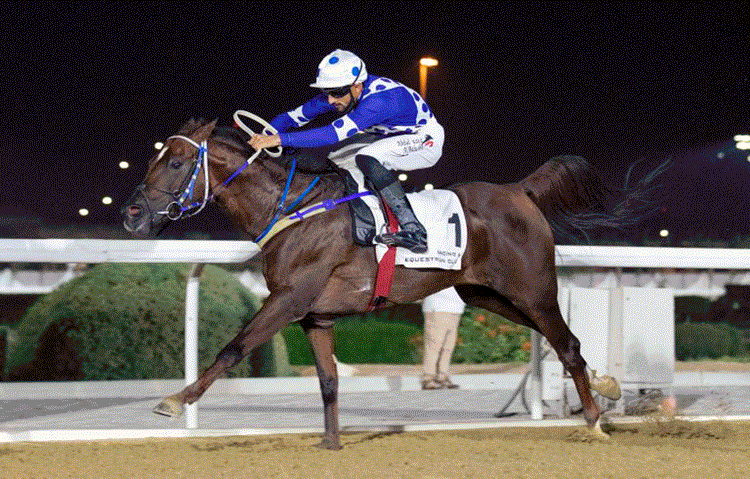 Baker De Saularie ridden by Abdul Aziz Fahad Al Balushi
Osama Omer Al Dafea's Baker De Saularie (Kerbella x Babiche De Saulari) benefitted from a step down in grade from his last two outings as the owner trained 7yo entered the winner's circle for the third time this season and sixth time overall. With Abdul Aziz Fahad Al Balushi astride, the 7yo chestnut picked up a fine win in the penultimate race of the day, the 1700m Purebred Arabian Conditions, with a length and a quarter to spare.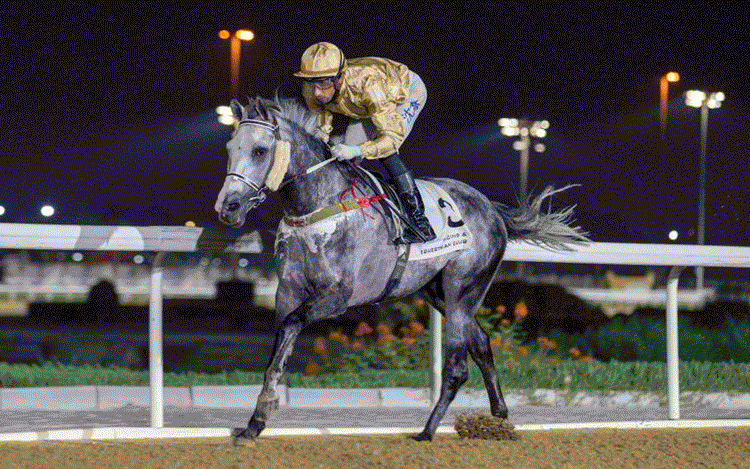 Maysoon Al Naif ridden by Alberto Sanna
Al Naif Racing's Maysoon Al Naif (Dahess x Assala) registered his first career victory on his final outing of a busy Qatar campaign, landing the Local Purebred Arabian Maiden Plate (Division 2) (3-6yo) in a dominant finish on Thursday. Under a fantastic ride by Alberto Sanna, the Gassim Ghazali schooled 5yo topped the six furlong sprint, finishing six and a half lengths in front of Faleh Bughanaim ridden Rahaf HA.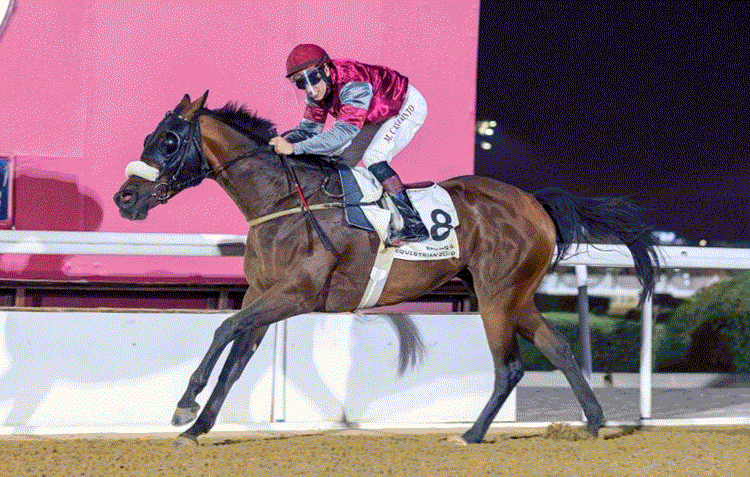 Monati ridden by Marco Casamento
Jassim Bin Hamad Al Atteya's Monati (Burning Sand x Halla) had only missed out on at least places twice this season, and the 5yo mare topped it all up with a fantastic win in her final race of the Qatar season, also shedding her maiden status in the process. In the six furlong Local Purebred Arabian Maiden Plate (Division 1) (3-6yo) sprint, Marco Casamento was in the saddle for the first time and the bay mare won by two lengths and a quarter.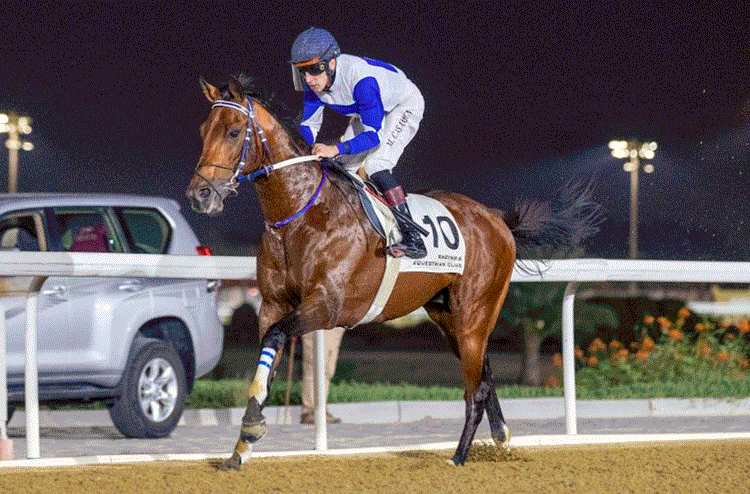 Hidalgo Du Croate ridden by Marco Casamento
Khalifa Bin Sheail Al Kuwari's Hidalgo Du Croate (Al Mamun Monlau x Beanie Du Croate) was well held in the Qatar Silver Sword earlier this month but on Wednesday, the 4yo was unstoppable in the Purebred Arabian Maiden Plate at Al Rayyan. With Marco Casamento in the saddle for the first time, the Mohammed Hussain Afroz trained bay colt never looked in any danger of losing having a build a mammoth advantage on the rest of the field winning with 14 lengths to spare.
Source: Qatar Racing & Equestrian Club. Photos: Juhaim/QREC