Maciej Kacprzyk's horses win Emael Stakes – Wathba Stallions Cup and Sabellina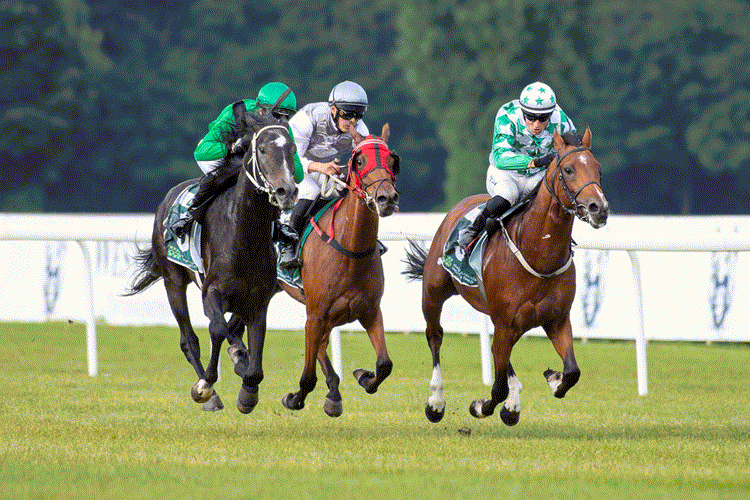 Al Faisal ridden by Kamil Grzybowski. Photo credits: Służewiec Racecourse
Wasma Al Khalediah won the Sabellina Stakes for fillies, showing a good style and finishing in a good time. Trained by Maciej Kacprzyk, it was Konrad Mazur who led the favorite to victory, getting ahead of his brother Szczepan, riding General Lady, in the straight.
Another horse out of Maciej Kacprzyk's stable proved the best in the Emael Stakes - Wathba Stallions Cup. The favored Maeali Muscat set a strong pace. In the middle of the straight she was attacked by Al Faisal, and quite unexpectedly by Han Rastaban. It seemed that the latter was going to win but Al Faisal, ridden by Kamil Grzybowski, took his chances and defeated his rival, earning an additional prize of 5 thousand euro, sponsored by Wathba Stallions, for the horse's owner, Sheik Faisal Hamad Jassim Al Thani.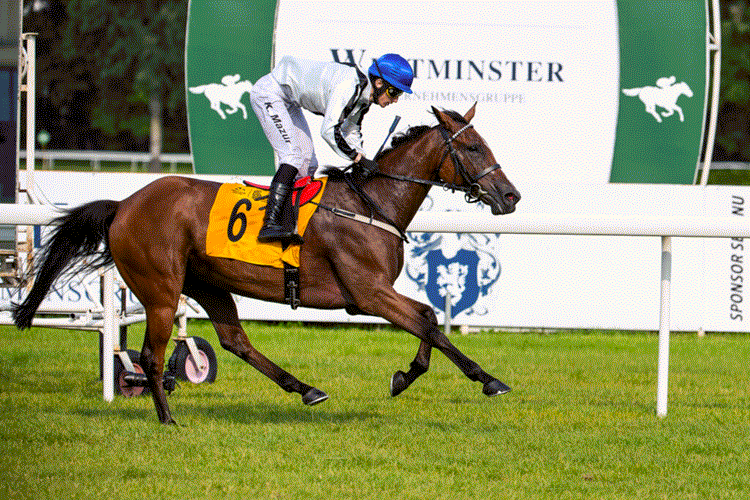 Wasma Al Khalediah ridden by Konrad Mazur. Photo credits: Służewiec Racecourse
The horses trained by Cornelia Fraisl did a fantastic job in the Al Khalediah Racing Festival 2021. After a fantastic run, the victory went to 11-year-old Ouzbeks du Panjshir ridden by Temur Kumarbek Uulu, who defeated several favorites: stablemate Purhib and Got de Lagarde. The Memorial of Bogdan Ziemiański saw a victory of Musab, who led from the start, ridden by Bolot Kalysbek Uulu. The stallion, trained by Małgorzata Łojek, was close to improving his track record over a distance of 1,800 m.
Source: Hanna Zalewska - Tor Wyścigów Konnych Służewiec