Mahatma Rach wins the GP Wathba Stallions Cup for Colts and takes his fifth victory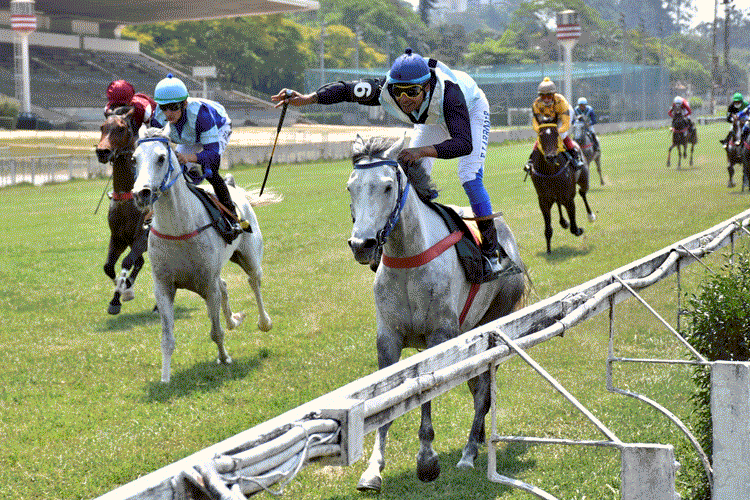 Mahatma Rach ridden by Fernando Larroque
Mahatma Rach takes his fifth victory by becoming champion of the Grande Prêmio Wathba Stallions Cup for Colts at Jardim Cidade Racecourse, Jockey Club de São Paulo.
The race was well balanced until the entry of the final straight, when Obstinado Rach (Atentaddo VE x Obsession Rach by Voltaire Rach), ridden by Jorge Ricardo and Mahatma Rach (*Sarmata x Magic All Rach by Ulisses Rach) under the command of the jockey Fernando Larroque take the lead, with a slight advantage to the five-year-old gray.
While Larroque and Mahatma Rach open two lengths of advantage over Obstinado Rach, Mentor Rach (*Sarmata X Musa Rach by *Polonez), led by Rudinei Viana and RG El Bak (RG Karat x *Endora by Wojslaw) ridden by Jeane Alves fight for third place.
In the final meters the positions are reversed with Mentor Rach and RG El Bak overtaking Obstinado Rach and securing second and third places.
Nine horses took part in the 1,400m on turf race, including last year's race winner, Mentor Rach, second place with five wins, RG El Back, third place and two wins this year; and Obstinado Rach, with Jorge Ricardo, who won the Prêmio UAE President Cup Series For Colts III.
Mahatma Rach and Mentor Rach are sons of the Polish stallion *Sarmata (Pepton x Sarmacja by Gil) who won several races in Poland before being acquired by Rach Stud Agropecuária Ltda., from the Saliba family.
Trainer Lucas Quintana, who once again scores first and second, commented: "I am satisfied with Mahatma Rach's beautiful race, as he deserved this victory. And very happy to have Menthor Rach, who won the ABCCA Grand Prix, in second and Obstinado Rach in fourth place respectively. It is an honor for us to have the world record holder for victories, Jorge Ricardo, riding our horses and participating in the Arabian races. I believe we are doing an excellent work and the victories confirm it."
Owner and breeder Paulo Saliba said: "We are very happy and proud of the performance of Mahatma Rach, winner of the GP Wathba Stallions Cup for Colts. Mahatma had come from two bad performances, but now, running with a different strategy and being spared in the first part of the race, he managed to win with a hard final hit and took his fifth victory. The most important thing and what makes us more satisfied is to see the races with more horses and disputed until the end."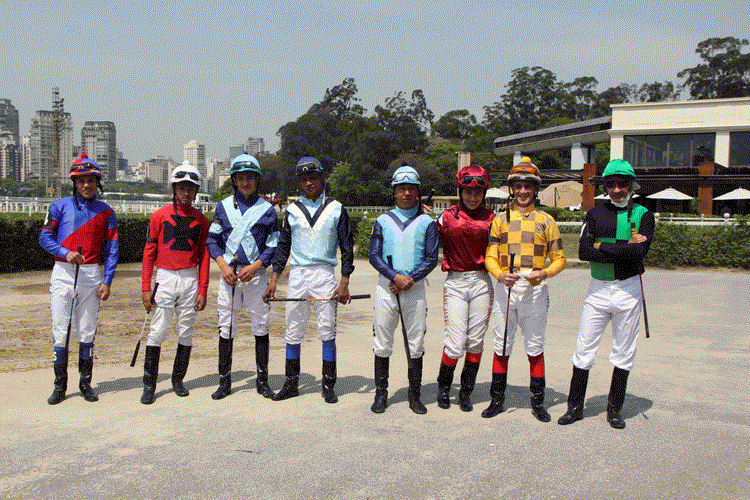 Lara Sawaya, Executive Director of HH Sheikh Mansoor Bin Zayed Al Nahyan Racing Festival, said: "We congratulate the winner Mahatma Rach and the Saliba family. We are excited to bring Arab races to Cidade Jardim Hippodrome, at the Jockey Club in São Paulo, and we are very happy to support the Brazilian Arabian Horse Breeders Association by sponsoring these races. "
Due to commitments in the UAE, HE Mr. Ibrahim Salem Alalawi, Consul General of the UAE in the State of São Paulo, was represented by Hatem Elhabal, Public Relations of the Consulate of the UAE in São Paulo.
"On this occasion, we would like to thank His Highness Sheikh Mansour bin Zayed Al Nahyan, Deputy Prime Minister and Minister for Presidential Affairs, for his unlimited support for sport in general and equestrian sport in particular, which has had a major impact on the current status and in the future of Arabian horses around the world.
We would like to thank Ms. Lara Sawaya, CEO of the festival, and also the team for their continued efforts to make this event a local and international success. It's an honor to see the success that the festival has achieved in Brazil and in various parts of the world", declared Hatem Elhabal.
Almir José Ribeiro Racing Director of ABCCA said: "It is important to highlight that these four races are part of the world calendar of the Wathba Stallions Cup, which is held on 5 continents, and puts Brazil and our Arabian horse breeding on the international stage of Arabian races.
"I want to thank His Highness Sheikh Mansoor Bin Zayed Al Nahyan, Deputy Prime Minister and Minister for Presidential Affairs, who is also President of the Emirates Racing Authority (ERA) and Emirates Arabian Horse Society (EAHS), for his sponsorship; to Lara Sawaya, Executive Director of the Festival, to the Jockey Club of São Paulo for the partnership and to the board of the Brazilian Association of Arabian Horse Breeders for their commitment and dedication to the Arabian Horse Sport and for the passion and enthusiasm of our breeders for our Arabian Horse".
Congratulations to our sponsors, breeders, owners and professionals for this show provided by the Arabian horse.
In addition to the prizes during the races, all horses participating in the 2021 Race Calendar also compete in the Race category of the Arabian Cup 2021 promoted by ABCCA.
The Wathba Stallions Cup for Colts is organized by the Brazilian Arabian Horse Breeders Association in partnership with the Jockey Club de São Paulo.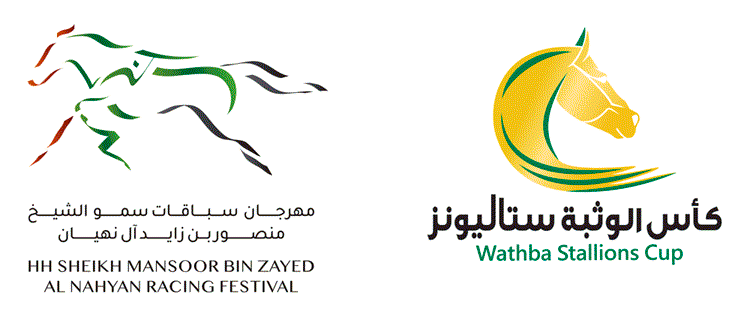 Since 2015 Brazil has been part of the HH Sheikh Mansoor Bin Zayed Al Nahyan Racing Festival calendar when organized, in October, the first race of the HH Sheikha Fatima Bint Mubarak Apprentice World Championship (IFAHR) in South America, which had the participation of ten apprentice jockeys.
Since then, all races have been held at the Hippodrome of Cidade Jardim, at the Jockey Club of São Paulo and are organized by Brazilian Arabian Horse Breeders Association (ABCCA)
Text: Cidinha Franzão. Photos: Porfírio Menezes
GP WATHBA STALLIONS CUP FOR COLTS RESULTS
1 MAHATMA RACH (*Sarmata x Magic All Rach by Ulisses Rach) – Jockey: Fernando Larroque  
2 MENTOR RACH (*Sarmata X Musa Rach by *Polonez) – Jockey: Rudinei Viana  
3 RG EL BAK (RG Karat x *Endora by Wojslaw) – Jockey: Jeane Alves  
4 OBSTINADO RACH (Atentaddo VE x Obsession Rach by Voltaire Rach) – Jockey: Jorge Ricardo
5 VINCE RACH (AF Ivo x Vauquelin Rach by Memnon Rach) – Jockey: Idevaldo Silva
6 MANDATO RACH (Erastus Rach x Magic All Rach by Ulisses Rach) – Jockey: Osmar Pereira Filho
7 GUNTHER RACH (Eksort Rach X Geneve AJR by Second Chall) – Jockey: Valdir Souza
8 VENERADDO RACH (Atentaddo VE x Vanna Rach by *Aicyng AHRA) – Jockey: Luiz Felipe
9 IMPERION RACH (El Tino x Isis Rach by Vaillant Rach) – Jockey: Antonio Mesquita