María Álvarez Pontón won 160 km long
World Championship Qualifying
Endurance Race in Bahrain
His Majesty King Hamad followed up the 160km World Championship qualifying endurance ride at the Bahrain International Endurance Village on December 12.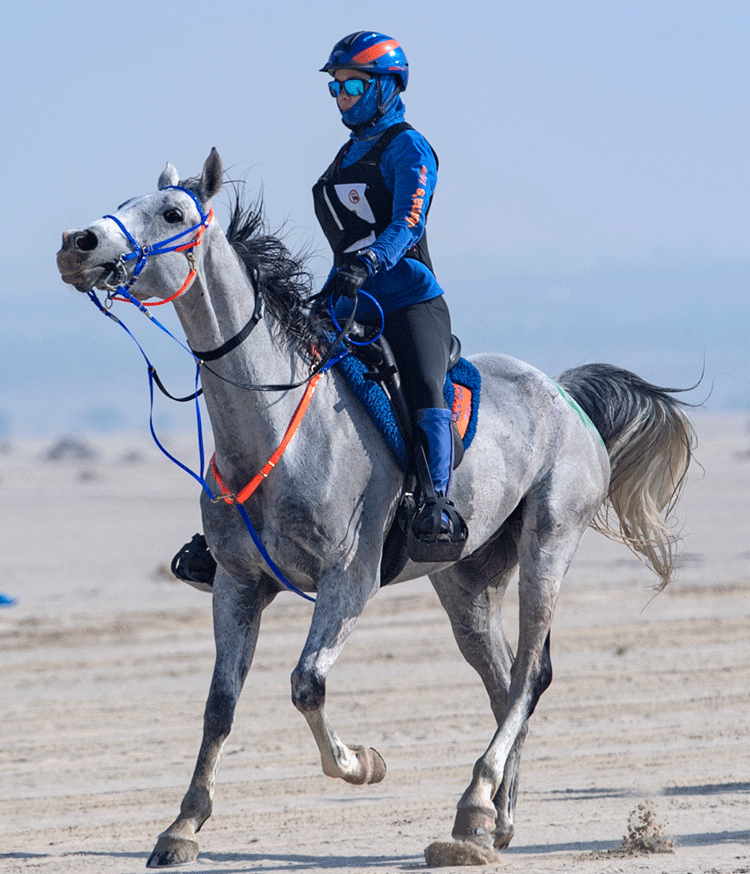 Maria Álvarez Pontón riding Bizahe De Piboul
Spanish Maria Álvarez Pontón, twice world champion, won the championship riding Bizahe De Piboul while HH Shaikh Nasser bin Hamad Al Khalifa mounting Calandria PH finished second in the 160km race, divided into five loops of 40km, 35km, 35km, 30km and 20km. The Spanish Alex Luque Moral riding Babel De Candesir and Jaume Puntí Dachs with JM Bucefala finished third and fourth place respectively.
The four of them did the race practically together, as the purpose was to finish to qualify for the World Endurance Championship in May, in Pisa, Italy.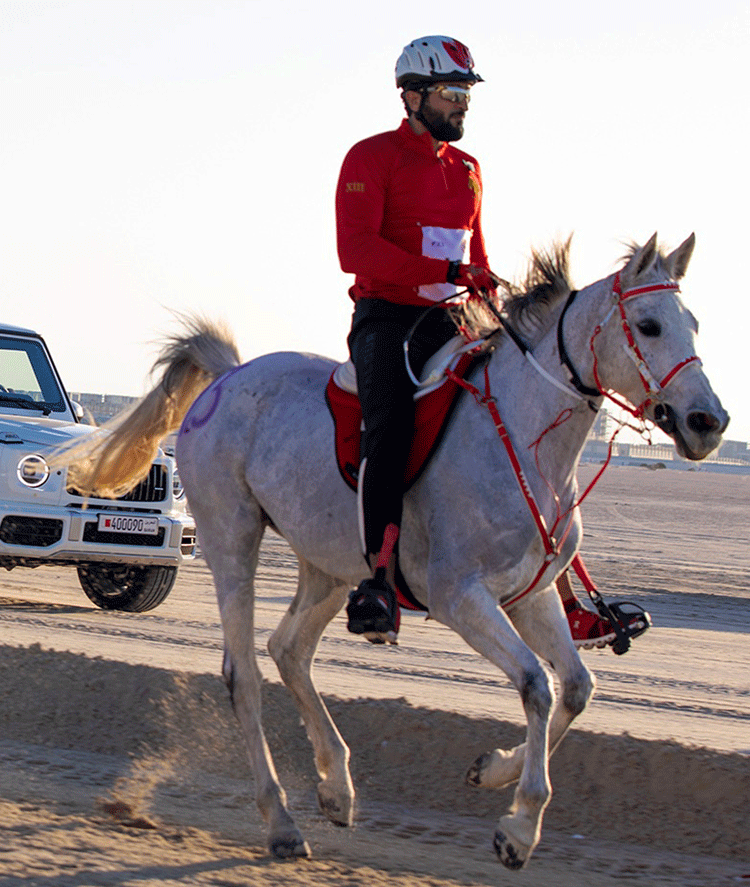 HH Shaikh Nasser bin Hamad Al Khalifa mounting Calandria PH
And the first four completed the race with an average speed of 19.2 km / h and one second apart. Of the 17 riders who started the race, only one was eliminated.
The Batelco-sponsored race was part of festivities marking National Day and the King's accession to the throne. A large number of stables and riders took part in the race.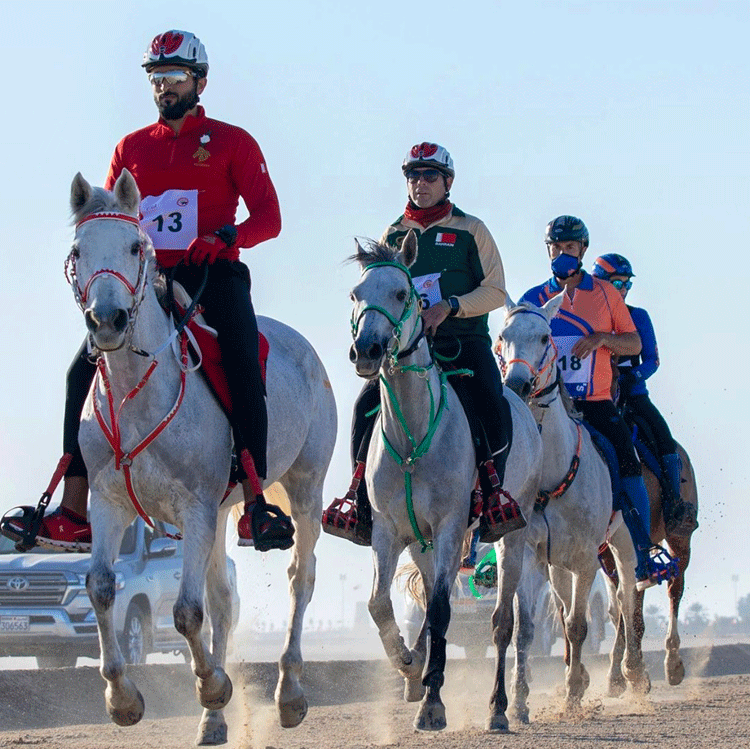 HH Shaikh Nasser, Alex Luque Moral, Jaume Puntí Dach and Maria Álvarez Pontón
The King was welcomed on arrival by his representative for humanitarian work and youth affairs, Bahrain Royal Equestrian and Endurance Federation honorary president Shaikh Nasser bin Hamad Al Khalifa.
Shaikh Nasser briefed the King about the participating teams, different stages of the race and the number of riders in the fray.
His Majesty welcomed all the riders and stressed the importance of the endurance sport in enhancing co-operation and friendship between the youth and riders of the world, congratulating the winners. He thanked Shaikh Nasser and the organisers of the race, wishing them success in the coming championships.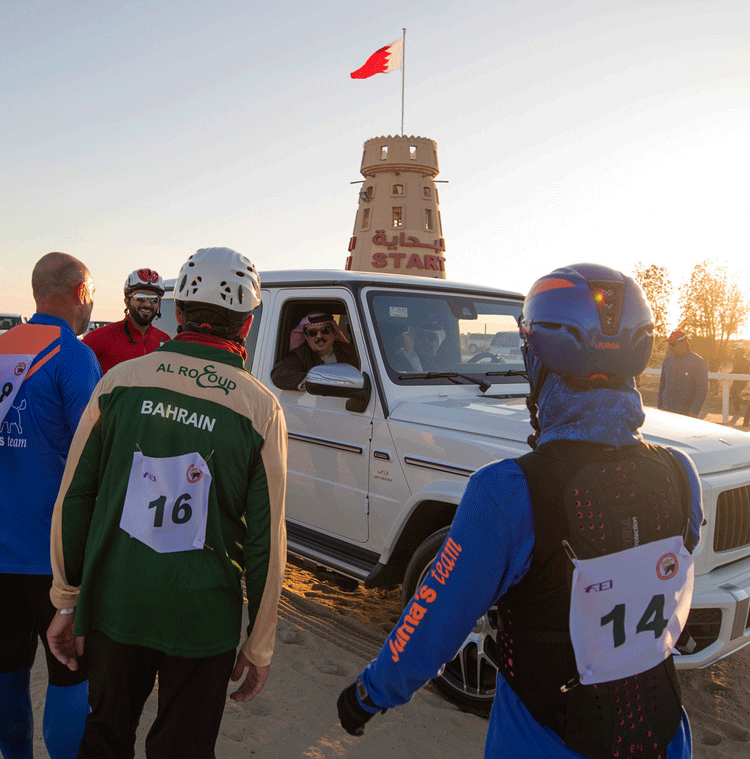 HH Shaikh Nasser, Alex Luque Moral, Jaume Puntí Dach and Maria Álvarez Pontón with
His Majesty King Hamad
Source and photos: HH Shaikh Nasser bin Hamada Al-Khalifa Media Office & Information Center