Paddys Day on Top again in Colorado in
Jerry Partin Stakes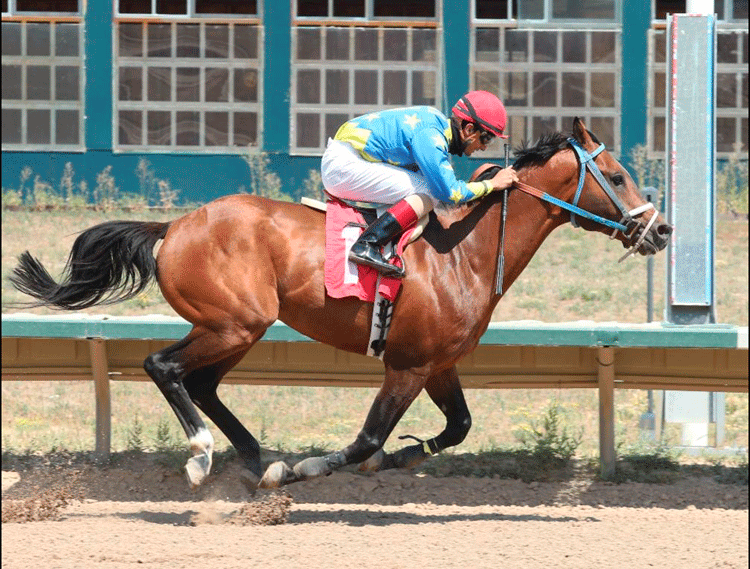 The race on 19 August at Arapahoe Park, Colorado, was named in honor of horse trainer Jerry Partin. The one mile race was for three- years-olds and more and had a Purse of $11,300. The race was run without spectators.
The nine-year old Paddys Day took control of the race of mostly younger horses and was never headed. He also did not let his son, three year-old, QMR Big John, have a chance at beating his sire. The winning time was 1:49:44.
Race caller Jonathan Horowitz said, "That was an incredible performance by Paddy. It was the first time I've seen that type of swagger by him in two years. You could tell as he was walking to the paddock that he was relishing being back at Arapahoe Park and ready for a big performance. It meant a lot to see him back here because this is where he started racing and where I announced him for the first time."
The race was named in honor of Jerry Partin, who was inducted into de AJC Tent of Honor in 2015. The Award recognized his training career spanning four decades with wins at more than 20 tracks. He also gave back to the sport by serving on multiple state Arabian racing boards.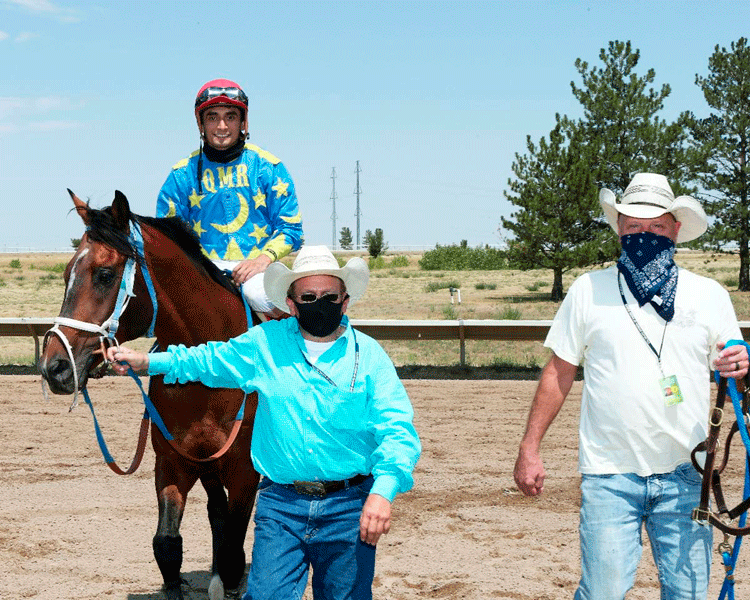 RESULTS
1. PADDYS DAY (Burning Sand x AK Loretta by Virgule Al Maury) was ridden by Alfredo Triana Jr., trained by Scott Powel, and was bred and owned by Jane R. Teutsch.
2. HIGHH VOLTAGE (Karlo Lopez), trained by David Kaden, owned by Tracy Kaden.
3. AA RICH MOTHER (Travis Wales), trained by Russell Vicchrilli, and owned by Garrett and Lisa Ford.
4. KD DERBY GIRL (Bryan McNeil)
5. RISKY RED (Pedro Gonzalez)
6. QMR BIG JOHN John (Cruz)
7. TM MADDAMEE (Adrian Ramos)
8. ROYAL JOLIE (Richard Esquibel, Jr.)
9. WMA OLE (Daniel Aguilar)
Source: https://www.horsereporter.com / Photos: Coady Photography