Qamriyah wins in Agen!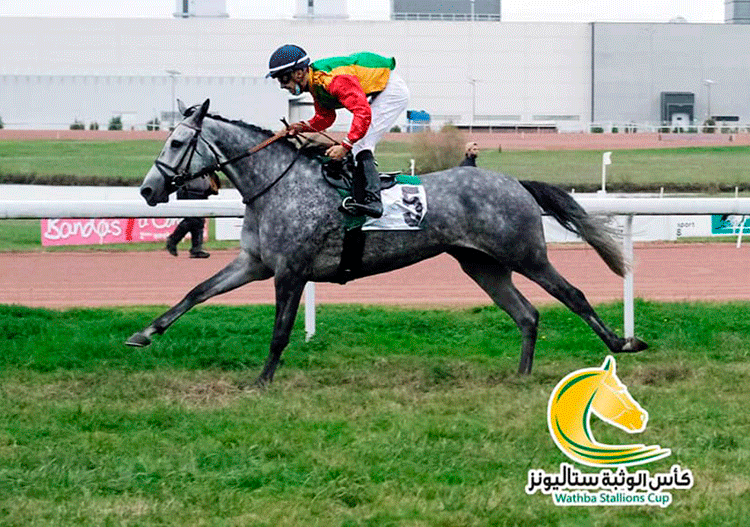 Associated with Nuno Duarte, QAMRIYAH wins a second success after a nice fifth place in Group 1. Congratulations to the Royal Cavalry of Oman, owners and breeders of the mare! Well done to our entire team for this nice double!
The Prix Frederic Bouas – Wathba Stallions Cup was held on October 25 at Hippodrome d'Agen, France. Played in 2,500 meters on turf and had the participation of 15 horses.
Results:
1 - Qamriyah (General x Vivamaria by Njewman) – trainer Charles Gourdain, ridden by Nuno Manuel Lopes Duarte, owned and bred by Royal Cavalry of Oman
2 - Favori de Bozouls (Muguet de Pascade x Udjidor de Bozouls by Dormane), trained by Mme Jean-François Bernard, rydeen by Dylan Alberca-Gavilan, owned by Marcel Mezy, breeder Earl Mezagri
3 - Gharffar de Brugere (Dahor de Brugere x Limited Edition by Ezil), trained by Frederic Sanchez, ridden by Emilien Revolte, owned by Awn Al Aidarous, bred by Mme Am. Hamilton Al Aidarous
4 - Badi Al Cham (Azadi x Al Mazina by Dormane) trained by Thomas Fourcy, ridden by Laurie Foulard and owned by Al Shaqab Racing
5 - Bahjah (Majd Al Arab x Forgehill Chantilly by Dormane) trained by Charles Gourdain, ridden by Clement Merille and owned/bred by Royal Cavalry of Oman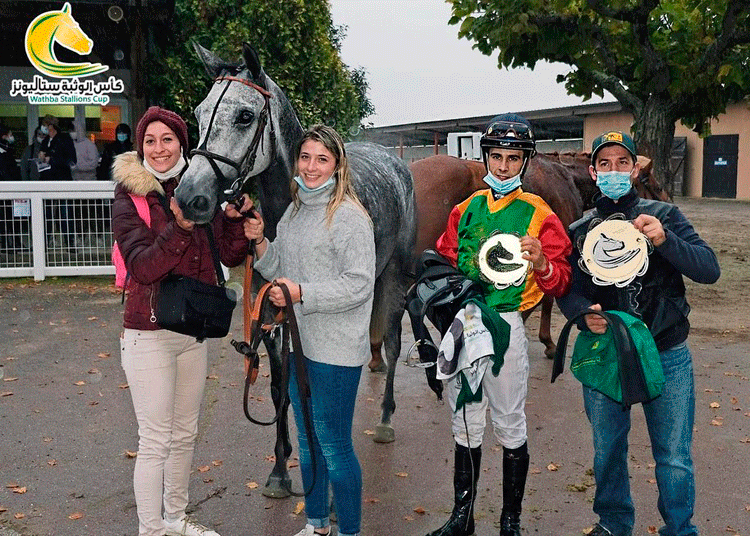 Text: Cidinha Franzão. Photos: Hippodrome d'Agen