Ramiz Al Aziz and Ballad winners in Chilivani
Show in Chilivani with the HH Sheikh Mansoor Festival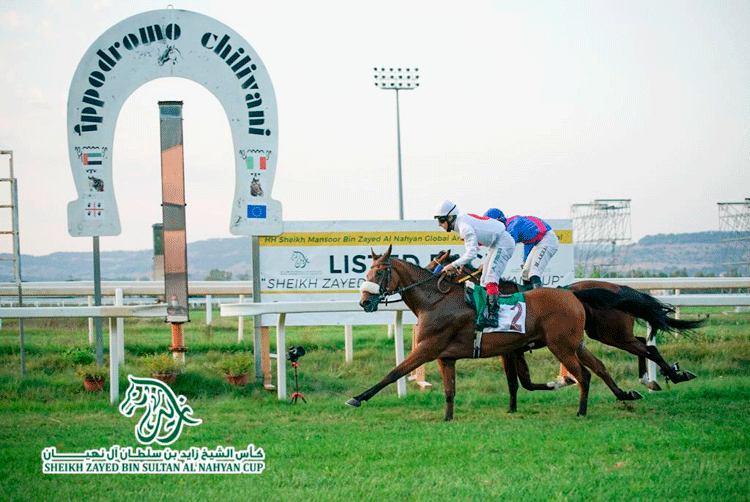 Ramiz Aziz was ridden by Italian jockey Antonio Fresu
On Saturday 19 September the Chilivani racecourse hosted two important races for Purebred Arabian sponsored by the HH Sheikh Mansoor Festival.
In the Listed Race for 4 years and over, the Sheikh Zayed Bin Sultan Al Nahyan Cup, victory at the edge of the pole by the very favorite Ramiz Al Aziz (Akbar x Win Taouy) who only in the final meters bent the resistance of the brave Antares Del Ma (AF Albahar x Majie De Piboul), replicating the success achieved last year.
Trained by Endo Botti Galoppo snc and Manuela Daverio-Scharfenberg's Ramiz Aziz was ridden by Italian jockey Antonio Fresu.
Antares Del Ma, ridden by Maikol Arras and trained by Giulia Accorra, yielded to his rival only near the finish line, causing the farmer partner Azienda Agricola del Ma and the owner Anna Teresa Vincentelli, also an ANICA shareholder, to be anxious to the last. However, the native won the first prize to the breeder.
Also trained by Endo Botti Galoppo snc, Zoe di Gallura (Ulumu x Elettra de Nulvi), homebred of the partner Giovanna Picconi, finished third under the saddle of Mario Sanna.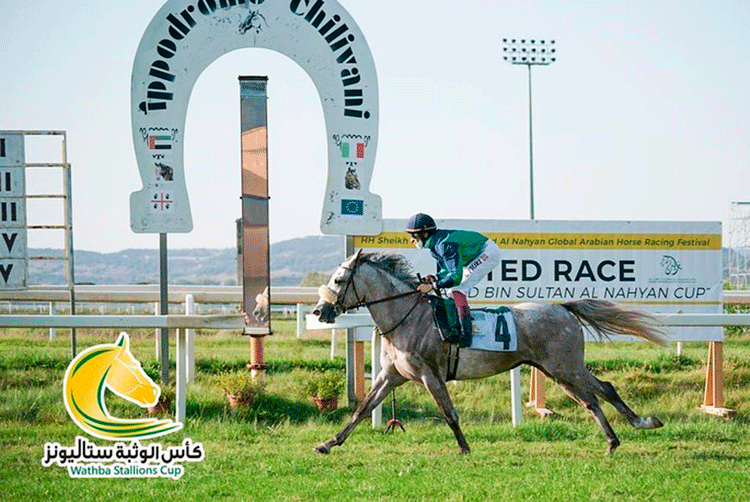 Ballad ridden by Alessandro Fiori
The Wathba Stallion Summer Cup saw the triumph of Ballad (Damish x Qatarh), bred by partner Piero Putzu and belonging to the T.S.A. partner stable, ridden by Alessandro Fiori and trained by Mariatina Floris dominated the thick field of starters preceding the favorite Belshatsar (Dahess x Win Toauy).
Belshatsar, mounted by Andrea Fredu, is another horse trained by Endo Botti Galoppo snc and owned by Manuela Daverio-Scharfenberg.
Trained by Cosimo Congiu, Bonta Sarda (Qatar di Gallura x Curre Sola) finished third place. The horse is owned by Andrea Gosamo and was conducted by Nino Murru.
Once again the synergy between sponsors, ANICA and the Chilivani racecourse has given good results: see you next year!
Source: ANICA and Cidinha Franzão / Photo credit: Monica Scano