Salma Nour Grine became the first filly to win the Grand Prix de sa Majesté Roi Mohammed VI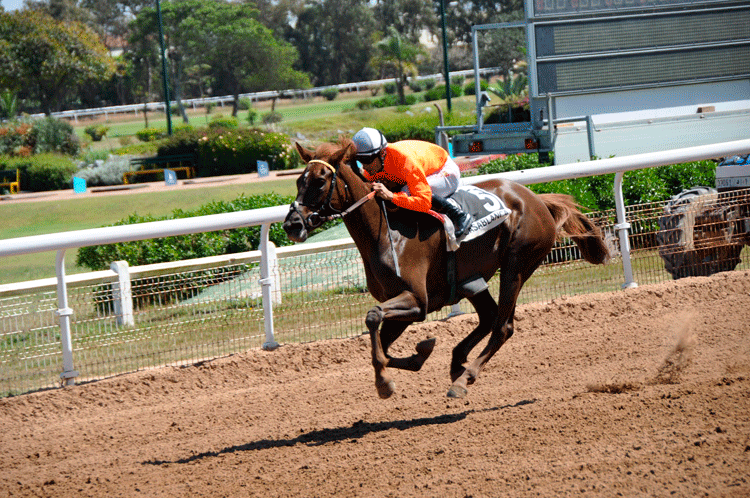 That's it, it's done. Karimine Stud has reached his five-year goal!
Founded in 2014 by the son of the former president of the Société des Courses Hippiques de Casablanca, the late Haj Ahmed Karimine, this stud which saw its first offspring on the track in 2016, achieved its greatest success this Sunday, November 22, at the Khemisset racecourse which hosted the national meeting of Morocco this weekend.
Discovered as an exceptional filly by yours truly, when she was only on her third public outing, Salma Nour Grine (No Risk Al Maury x Salimat Boussafi by Visir de Ruspina) has fulfilled all the hopes her owner and breeder placed on her.
From her first strides to her flight this afternoon in the most important event of the year for Purebred Arabian, the daughter of No Risk Al Maury outclassed her contemporaries, breaking a record on the l'hippodrome de Casablanca-Anfa, produced the unprecedented in France for a "Mor" worthy of her gender.
Double placed in Group, 4° in the biggest race in the world for three-year-old fillies, Salma Nour Grine was already a legend in Moroccan horse sport, but her historic victory in this Grand Prix of His Majesty King Mohammed VI (Gr .3 - 2100m), propels her a little more to the top of the pantheon of the best Purebred Arabian in the history of the kingdom, since she has now become the first female to win this prestigious competition, joining the French Al Antara who offered M'hammed Karimine his first success in this Group 3 five years ago, but also and above all the sons of Moubtassim and Djarnizam Maamora who were until then the only Moroccans to have triumphed there.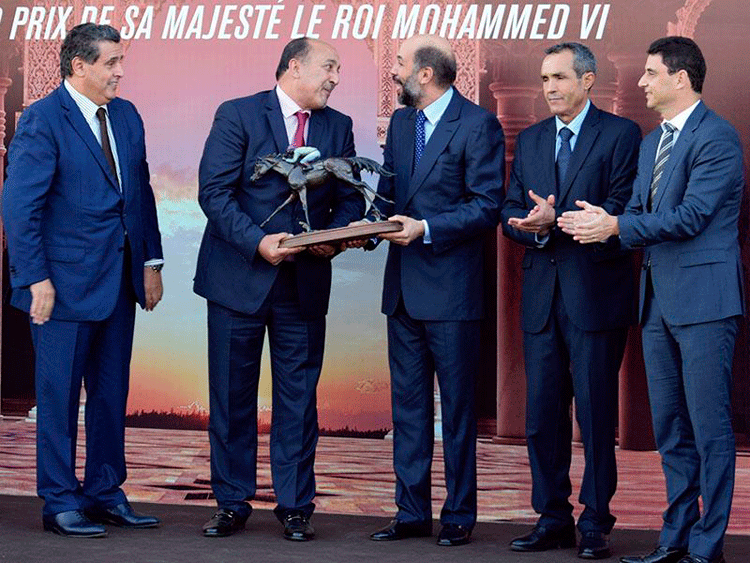 Let's say finally that at the end of this day marked by the magnificent double of the No Risk stallion Al Maury who saw his other offspring Al Noury climb on the highest step of the podium of the Grand Prix of HRH Crown Prince Moulay El Hassan (Gr.3 -1900m), the slightest challenge to the sovereignty of "Salma" is no longer authorized, because the one who already held the highest rating in Morocco, "won stopped by Abderrahim Faddoul", while his two main detractors, the French Adi de Saint Lon (Al Saoudi) very disappointing in the least difficult event for all horses, and Kerchera (Kerbella) unable to compete with her, could not do better than fifth, far from the quartets of head.
So does the future not lie with Her Majesty Queen Salma?
Trained by Jamal Bajjou, Salma Nour Grine was ridden by Abderrahim Faddoul. Congratulations to all connections!
Source: Paris-hippiques