Storm Troupour returns to the winning streak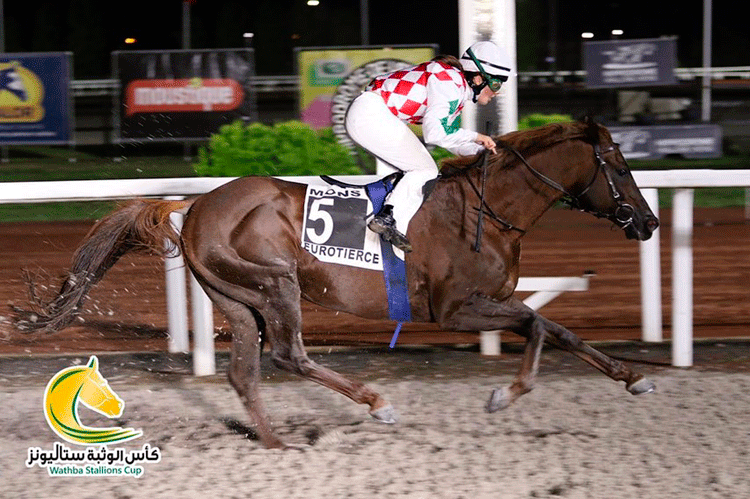 horse Storm Troupour (Nivour de Cardonne x ES Ornetta by Monarch AH) returned to Ashour's hurdle and under the supervision of the same owner, and the leadership of the Belgian jockey Anna van den Troost, to the path of victories when he was crowned champion of the Wathba Stallions Cup race that was held on September 28 at Hippodrome Wallonie Mons, in Ghlin, Belgique, as part of the activities of the 12th edition of the HH Sheikh Mansoor Festival Bin Zayed Al Nahyan Purebred Arabian Horse Festival.
The race is held according to the directives of HH Sheikh Mansoor bin Zayed Al Nahyan, Deputy Prime Minister and Minister of Presidential Affairs, in line with the festival's strategy to support owners and breeders in most countries of the world and motivate them to increase interest in the Arabian horse.
And in the 1500-meter race, with 12 purebred Arabian horses, aged three years and over, competed strongly for the prize money of 5 thousand euros, Storm Troupour did not find any difficulty in winning.
The 9-year-old horse's superiority came 2.5 in length from the mare Jadaayil (No Risk Al Maury x Zormania by Dormane) to HH Sheikh Hamdan bin Rashid Al Maktoum, Deputy Ruler of Dubai and Minister of Finance, under the supervision of James Owen and the leadership of Damien Artu.
The hero traveled the distance of 1,500 meter in 1:43:66 minutes, while owner Johan Versterben came in third place. El Zarka D.A. (AF Albahar x Schiva D.A. by Amer) under the supervision of the same owner and led by Jurico Bogaerts.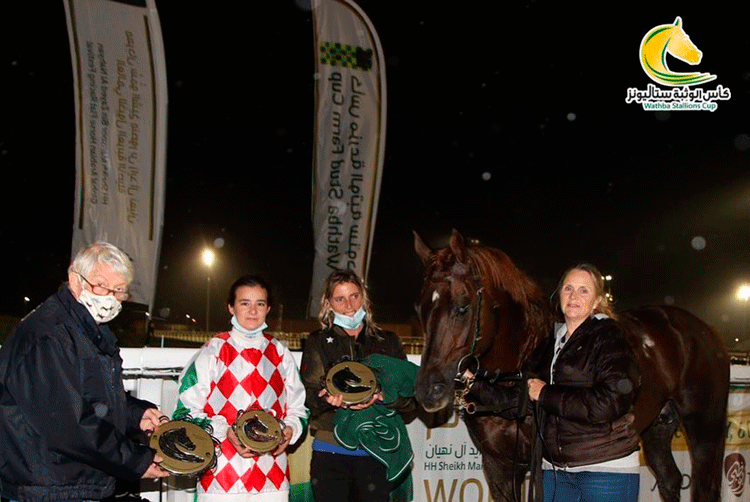 Text: Cidinha Franzão / Photos: Hippodrome Wallonie Mons