The world's best Arabians entered for
The Qatar International Stakes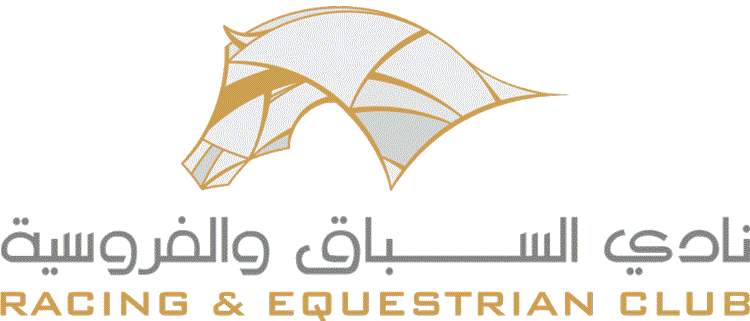 The Arabian Racing Organisation was delighted to see some of the world's best Arabians among the 21 horses entered in the Qatar International Stakes (Gr1PA), following the first entry stage which closed at 12 noon today. The £400,000 mile contest sponsored by Qatar Racing and Equestrian Club is the most valuable race in UK Arabian racing and the most valuable over that distance for Arabians in Europe. The first six home from 2020 could all re-oppose on July 28th in what promises to be another exciting renewal as part of the Qatar Goodwood Festival.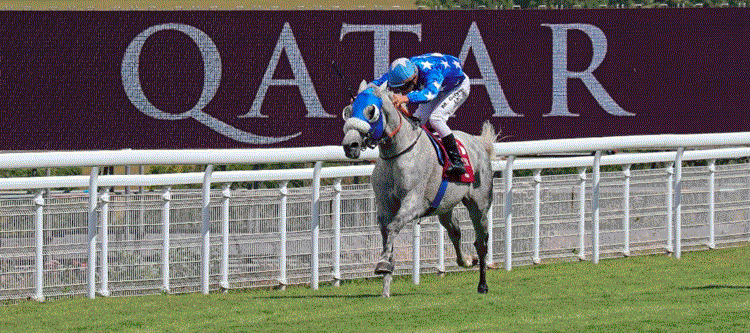 Ebraz wins the Qatar International Stakes at Goodwood for a second time in 2020, ridden Maxime Guyon © Debbie Burt - Equine Creative Media
Ebraz, who has won the last two runnings, could face Tayf, who beat him in 2017, but added into the mix and new to Goodwood, are the progressive young mares Mon'nia and Lady Princess. All four are closely matched on Qatar form when Mon'nia led home her stablemate Ebraz in this year's HH The Amir Sword (Gr1PA), with Lady Princess and Tayf filling the places. They could be joined by Deryan, winner of the 2021 Dubai Kahayla Classic (Gr1PA), who was second in this last year's fourth was Bel'Izam, who had beaten Ebraz in their prep run in France.
Horses returning after a break include the leading juvenile colt of 2019 Amyr Du Soleil, and Durat Al Zaman, whilst completing the overseas challenge is the lightly raced filly Ryme Al Cham. A Group 3PA winner, her family is well known to the UK as she is a three-parts sister to Group 1PA winners Al Mouhannad and Al Chammy.
Julian Smart, trainer of Ebraz, Mon'nia and Amyr Du Soleil commented: "We're just waiting with bated breath to see if we can come over or not. It would be great if we can as it's a very important race and for Ebraz to run in it for a fifth time would be very special."
The domestic challengers include eight from the UK's top ten horses, headed by Al Kaaser and Loolwa. They could be joined by Abiyah Athbah who raced prominently last year, when beaten a nose for fourth place and Tijaary who finished sixth. Both were having their first outings due to a Covid-delayed start to the UK season, which will not be a factor this time around. Group3 PA winner Storm Troupour will be making his fourth appearance in the race, whilst the sole four-year-old Wanaasa, steps up to this level, but looks an exciting prospect.
Genny Haynes, Arabian Racing Organisation (ARO) Commercial and Finance Director said: "The Qatar International Stakes never disappoints in terms of the quality of horses it attracts, as you would expect with the very generous prize money on offer. It is very pleasing to see Ebraz and Tayf amongst the entries, as their rivalry over the last five years has really caught the wider racing public's imagination. We're also pleased to see plenty of domestic entries, the opportunities to try our horses at the highest level both here and internationally have been limited because of Covid and we hope that some of them prove that they can progress further."
Haynes concluded: "ARO is extremely grateful for the ongoing support of UK Arabian racing by Qatar Racing and Equestrian Club, who have been sponsoring this race at the Qatar Goodwood Festival since 2015. We would also like to thank the BHA and everyone at Goodwood and Fontwell racecourses for their assistance in ensuring that our overseas runners in particular, have every chance to participate on July 28th whilst we continue to face the challenge of Covid."
Previous Winners, Ground and Times: 
2020 Ebraz (GB) HH Sheikh Mohammed bin Khalifa Al Thani
Julian Smart (Qatar), Maxime Guyon
Good, 1.47.23
2019 Ebraz (GB) HH Sheikh Mohammed bin Khalifa Al Thani
Julian Smart (Qatar), Maxime Guyon
Good, 1.47.56
2018 Muraaqib (FR) HH Sheikh Hamdan bin Rashid Al Maktoum
Francois Rohaut (France), Jim Crowley
Good, 1.48.00
2017 Tayf (FR) HH Sheikh Abdullah bin Khalifa Al Thani
Alban de Mieulle (Qatar), Olivier Peslier
Soft, 1.55.77
2016 Al Mourtajez (FR) Al Shaqab Racing
Thomas Fourcy (France), Julien Augé  
Good to Firm, 1.43.54
2015 Sir Bani Yas (FR) HH Sheikh Khalifa bin Zayed Al Nahyan
Suc. J-F Bernard (France), Jean-Bernard Eyquem
Good to Firm, 1.46.35
Source: Arabian Racing Organisation