Wielki Dakris, the hero of the UAE President Cup at Służewiec Racecourse, Poland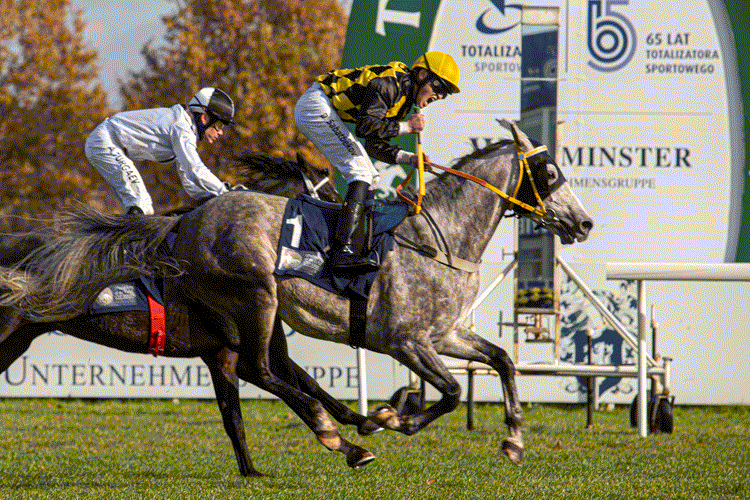 Wielki Dakris ridden by Dastan Sabatbekov. Photo: Hanna Zalewska
A total of four strong horses competed in the UAE President Cup (Comparative Race) in the colors of Polska AKF, so it seemed that one of them would win this race, which included additional prizes funded by HH Sheikh Mansoor Bin Zayed Al Nahyan, UAE Ministry of Presidential Affairs in Abu Dhabi. Rasmy Al Khalediah, who won at Listed level in his last three performances (twice in Sweden and Al Khalediah Poland Cup in Warsaw), had by far the most supporters.
As expected, Mayar Al Khalediah set a strong pace, followed by Wasmy Al Khalediah, General Lady, Rasmy Al Khalediah, Wielki Dakris. They were farther followed by Echaron, Dragon and Wasma Al Khalediah. Dragon surged to the front before the start of the straight and attacked on the inside, whilst Rasmy Al Khalediah moved into the middle of the track.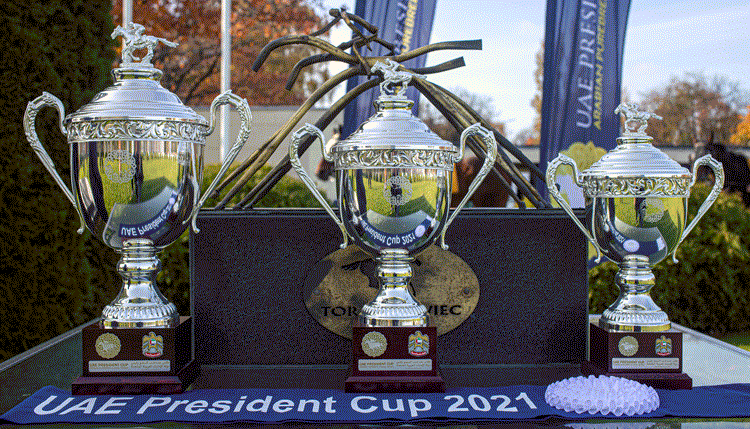 Soon the favorite took the lead and broke away from his rivals. Meanwhile, Wielki Dakris made a great move ahead. Meter by meter, the Polish Derby winner from two years ago galloped more and more efficiently, eventually beating his much higher-rated rival with great confidence. Dragon took the third place and Mayar Al Khalediah kept the fourth, slightly outstripping Wasma Al Khalediah.
It was Dastan Sabatbekov who led Wielki Dakris to victory today. Trained by Adam Wyrzyk, the 5-year-old is bred and owned by Krzysztof Zakolski.
Source: Hanna Zalewska